EMCO Chemical Distributors is an authorized distributor of all products
For samples, technical data sheets (TDS), safety data sheets (SDS) or general questions, please contact a specialty chemical representative.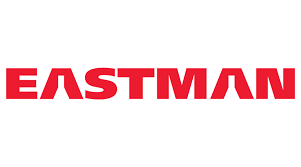 ALL PRODUCTS
 EMCO provides the industry with over 4000 different industrial and specialty chemicals. We are proud of our suppliers, some of the best global chemical companies in the world. Please take a look at our list of products, we should have what you need when you need it.
Name
Summary
Details
1-Ethynyl-1-cyclohexanol
Show details
1-Methylimidazole
Show details
1,2-Propylenediamine
Show details
1,3 dioxolane
Show details
1,5-Pentanediol
Show details
100 Pale Oil

Adhesives/Sealants/Elastomers, Construction, Electric, H I & I, Lubricants, Metal Fabricators, Paint and Coatings, Pharmaceutical, Plating

Show details
100% Inhibited Propylene Glycol

H I & I

Show details
152CF-GF26(GF3)

Construction

Show details
168™ non-phthalate Plasticizer / DOTP

H I & I, Lubricants, Paint and Coatings, Plastics, Printing Solvents

Show details
2-(2-Aminoethoxy)ethanol
Show details
2-Butyne-1,4-diol pure
Show details
2-Ethylhexanoic Acid

H I & I

Show details
2-Ethylhexanol

Printing Solvents

Show details
2-Ethylhexyl Acetate

Paints and Coatings

Show details
2-Ethylhexylamine

Adhesives/Sealants/Elastomers, Lubricants, Paint and Coatings, Pharmaceutical, Plastics, Printing Solvents

Show details
2-Hydroxy Ethyl Methacrylate(HEMA)

Plastics

Show details
2,4 Pentanedione

Adhesives/Sealants/Elastomers,Paints and Coatings,Plastics

Show details
25% Propylene Glycol Inhibited

H I & I

Show details
3-Methoxypropylamine

Adhesives/Sealants/Elastomers, Lubricants, Paint and Coatings, Pharmaceutical, Plastics, Printing Solvents

Show details
3-methyl-3-methoxybutanol
Show details
50% Inhibited Propylene Glycol - Green

H I & I

Show details
500 Solvent

H I & I,Lubricants

Show details
88-45 Nano Sealer

Construction

Show details
A-LINK 25

Paint and Coatings

Show details
A-LINK 599

Paint and Coatings

Show details
A120 Ceranovus Pellet Wax

Plastic and roffing compounding

Show details
Aberyl 1097
Show details
Accosoft 440-75%

H I & I

Show details
Accosoft 501

H I & I,Paints and Coatings,Plastics,Printing Solvents

Show details
Accosoft 550-90% HF

H I & I

Show details
Accosoft 750

H I & I,Plastics

Show details
Accosoft 780 PG

Metal Fabricators,Plastics,Printing Solvents

Show details
Accosoft 808

H I & I,Plastics,Water Treatment

Show details
Accosoft 808-90%

Agriculture Supply

Show details
Acetic Acid 56%

H I & I

Show details
Acetone

Adhesives/Sealants/Elastomers, Agriculture Supply, Construction, Food, H I & I, Lubricants, Ink, Metal Fabricators, Paint and Coatings, Personal Care, Plastics, Pharmaceutical, Plating, Printers, Printing Solvents, Water Treatment

Show details
Acetonitrile

Pharmaceuticals

Show details
AF 9000 NE

Construction, Ink, Paint and Coatings, Personal Care

Show details
AF-160
Show details
AF-170
Show details
Agent 2248-14

H I & I,Paints and Coatings

Show details
Agnique TDA-12

Lubricants,

Show details
Agri-Pure Gold 414 Oil

Paint and Coatings

Show details
Agri-Pure Gold 414 Oil

Is a technical grade, non-food grade, vegetable oil. It offers formulators unique opportunities to reduce costs without sacrificing performance in many applications. It contains natural free fatty acids to aid emulsification in a variety of industrial applications, reducing the need for costly synthetic emulsifiers.

Show details
Agri-Pure Gold 45 Oil

Paint and Coatings

Show details
Agri-Pure Gold 45 Oil

Is a biodegradable vegetable oil used to replace mineral oil and esters. Agri-Pure Gold™ 45 applications can include, biodiesel, mineral oils, esters replacement, and other similar applications.

Show details
Alfol 12

Adhesives/Sealants/Elastomers,H I & I

Show details
Alfol 6

Metal Fabricators, Printing Solvents

Show details
Alfol 8
Show details
Alfonic 810-4.5

Printing Solvents

Show details
Alkaline Protease-L

H I & I

Show details
Alpha Foamer
Show details
Alpha Foamer
Show details
Alpha-Step BSS-45
Show details
Alpha-Step BSS-45

Is an anionic surfactant derived from oleo chemicals. This product can be used in personal care products, particularly toilet combo soap bars.

Show details
Alpha-Step HWC
Show details
Alpha-Step HWC

Is a mild liquid wash concentrate for use in shampoos, body washes, facial washes and hand washes.

Show details
Alpha-Step LD-450

H I & I

Show details
Alpha-Step MC-48

H I & I,Paints and Coatings

Show details
ALPHA-STEP PC-48

Personal Care

Show details
Alquimex 109

For use with automotive/industrial enamels and wood varnishes. Provides corrosion resistance, fast dry, brightness, and hardness

Show details
Alquimex CC-60X

For use in industrial varnish and wood lacquers. Provides flexibility, color retention, and is compatible with nitrocellulose

Show details
Alquimex LN 41

For use in paints and varnishes. Provides pigment humectation

Show details
Alquimex LN 42

For use in paints and varnishes. Provides pigment humectation

Show details
Alquimex LN 47

For use in paints and varnishes. Provides pigment humectation, viscosity modifier, and compatible with aliphatic solvents.

Show details
Alquimex LS 100

For use in paints and varnishes. Solvent free. Provides pigment humectation, viscosity modifier.

Show details
Alquimex S-50GN

For use in general varnish and metal varnishes. Provides hardness, brightness, adhesion, and corrosion resistance

Show details
Alquimex S-50T

For use in road marking paint and metal varnishes. Provides hardness, adhesion, improved drying, and aromatic solulble.

Show details
Alquimex S50TLV

For use in road marking paint and metal varnishes. Provides hardness, adhesion, improved drying, and aromatic solulble.

Show details
Alquimex SC-50XF

For use with automotive/industrial enamels. Provides brightness, fast dry, corrosion resistance, and high compatibility with acrylic resins

Show details
Alquimex SC-60X

For use with automotive/industrial enamels. Provides brightness and high compatibility with acrylic resins

Show details
Alquimex SC-60XF

For use with automotive/industrial enamels. Provides brightness and high compatibility with acrylic resins

Show details
Alquimex SE-50X

For use with general varnishes and industrial enamels. Provides corrosion resistance, fast dry, brightness, and hardness

Show details
Altor 200

Paint and Coatings

Show details
Altor 201

Paint and Coatings

Show details
Altor 202

Paint and Coatings

Show details
Altor 205

Paint and Coatings

Show details
Altor 205LV

Paints and Coatings

Show details
ALX 241

Paints and Coatings

Show details
ALX164B

Paints and Coatings, Construction,

Show details
Amberyl 1080
Show details
Amberyl 1085
Show details
Amberyl 1098
Show details
Amberyl 1200

Paints and Coatings, Printing Inks

Show details
Amberyl 1200
Show details
Amberyl 625
Show details
Amberyl 650
Show details
Amberyl 800
Show details
Amberyl 805
Show details
Amberyl 810
Show details
Amberyl 830
Show details
Amberyl 833
Show details
Amberyl 840
Show details
Amberyl 875
Show details
Amberyl 880
Show details
Amberyl 890
Show details
Amberyl 890 LV
Show details
Amberyl 910
Show details
Amberyl 920
Show details
Amberyl GR-740
Show details
Amberyl GR-760
Show details
Amberyl GR-765
Show details
Amberyl GR-780
Show details
Amberyl M-12

For use with Sealants and Nitrocellulose lacquers. Good for metallic pigments

Show details
Amberyl M-15B

For use with Sealants and Nitrocellulose lacquers. High Ketone Solubility

Show details
Amberyl M-18B

For use with Sealants and Nitrocellulose lacquers. High Ketone Solubility

Show details
Amberyl M-19B
Show details
Amberyl M-19B

For use with Sealants and Nitrocellulose lacquers. High compatibility

Show details
Amberyl M-19E
Show details
Amberyl M-19E

For use with Sealants and Nitrocellulose lacquers. High compatibility

Show details
Amberyl M-19G

For use with Sealants and Nitrocellulose lacquers. High Ketone Solubility

Show details
Amberyl M-19S
Show details
Amberyl M-19S

For use with Sealants and Nitrocellulose lacquers. High compatibility

Show details
Amberyl M-29
Show details
Amberyl M-36
Show details
Amberyl M-37
Show details
Amberyl M-38
Show details
Amberyl M-6

For use with Sealants and Nitrocellulose lacquers. Good for metallic pigments

Show details
Amberyl M-9S

Paints and Coatings, Printing Inks

Show details
Amberyl MP-15

For use with lithographic varnishes. Hardness and drying modifier

Show details
Amberyl MP-25

For use with lithographic varnishes. Hardness and drying modifier

Show details
Amberyl MP-30

For use with lithographic varnishes. Hardness and drying modifier

Show details
Amberyl MP-35

For use with lithographic varnishes. Hardness and drying modifier

Show details
Amberyl MP-45

For use with lithographic varnishes. Hardness and drying modifier

Show details
Amberyl MP-50

For use with lithographic varnishes. Hardness and drying modifier

Show details
Amberyl MP-61
Show details
Ameryl M-15A

For use with Sealants and Nitrocellulose lacquers. High Ketone Solubility

Show details
Amino Resin 5747
Show details
AMINO RESIN 5817

Paints and Coatings

Show details
Amino Resin SM5747H

Paints and Coatings

Show details
Ammonium Bifluoride

Paint and Coatings, Plating

Show details
Ammonium Chloride, Treated

H I & I,Plastics

Show details
Ammonium Hydroxide 19%
Show details
Ammonium Nitrate
Show details
Ammonium Sulfate
Show details
Ammonyx 4

Personal Care

Show details
Ammonyx CDO Special

H I & I

Show details
Ammonyx CETAC
Show details
Ammonyx CETAC

Is a cationic surfactant used in hair conditioners, hair styling aids, creams and lotions to provide conditioning and softening.

Show details
Ammonyx Cetac-30

H I & I,Personal Care

Show details
Ammonyx DO
Show details
Ammonyx KP

Personal Care

Show details
Ammonyx LMDO

H I & I,Personal Care

Show details
Ammonyx LO

Agriculture Supply, H I & I, Personal Care, Pharmaceutical

Show details
Amphosol 1C

Personal Care

Show details
Amphosol 2C

H I & I,Personal Care

Show details
Amphosol 2CSF

Construction,H I & I,Personal Care

Show details
Amphosol CA

Personal Care, HI&I,

Show details
Amphosol CDB-HP

Personal Care

Show details
AMPHOSOL CG

Personal Care

Show details
Amphosol CS-50

Personal Care

Show details
Amphosol HCG

H I & I

Show details
Amphosol HCG-K

Personal Care

Show details
Amsol 30SM

Paints and Coatings,

Show details
Amsol 4015

Construction,

Show details
Anatase Titanium Dioxide - TIO2

Paints and Coatings

Show details
Antimony Trioxide

Adhesives/Sealants/Elastomers

Show details
APG 325 N

H I & I

Show details
Aqua Ammonia 26 Deg. Baume

Construction, Food, H I & I, Ink, Paint and Coatings, Personal Care, Plating

Show details
Arnox 2

CASE

Show details
Arnox 4

CASE

Show details
Arnox 6 Aldimine

Construction,Paints and Coatings

Show details
Arnox LV

Paint and Coatings

Show details
Aromatic 150 ND (Naphthalene Depleted)

Agriculture Supply,Printing Solvents

Show details
Aromatic 200

Paints and Coatings

Show details
Ascorbic Acid USP/FCC Fine Granular

Food/Flavors/Fragrances,H I & I

Show details
ASPIRE HS SUPER CONCENTRATE

H I & I

Show details
Aspire™ BRC Surfactant

H I & I

Show details
ASTM Raw Linseed Oil

Paint and Coatings

Show details
Benzaldehyde USP Kosher

Paints and Coatings

Show details
Benzoflex 284
Show details
Benzoflex 50

Adhesives/Sealants/Elastomers, H I & I, Printing Solvents

Show details
Benzoflex 9-88

Adhesives/Sealants/Elastomers, Construction, Ink, Paint and Coatings, Plastics, Printers

Show details
Benzoflex 9-88 SG

Adhesives/Sealants/Elastomers, Metal Fabricators, Paint and Coatings, Plastics

Show details
Benzoflex ™ 352

H I & I

Show details
Benzoic Acid (40 Bags/Skid)

Paints and Coatings

Show details
Benzoic Acid USP Kosher

H I & I,Lubricants,Personal Care

Show details
Benzyl Alcohol

Adhesives/Sealants/Elastomers, Construction, H I & I, Ink, Paint and Coatings, Personal Care, Printing Solvents

Show details
Benzylamine

Adhesives/Sealants/Elastomers, Lubricants, Paint and Coatings, Pharmaceutical, Plastics, Printing Solvents

Show details
BHT USP/NF/FCC

Adhesives/Sealants/Elastomers, Agriculture Supply, Food, H I & I, Lubricants, Paint and Coatings, Personal Care, Plastics

Show details
Billions BLR-895

Adhesives/Sealants/Elastomers

Show details
Billions BLR-896

Adhesives/Sealants/Elastomers

Show details
Bio-Brick 4

Construction

Show details
Bio-Soft D-40

Construction,H I & I,Ink

Show details
Bio-Soft D-62 Lt

H I & I

Show details
Bio-Soft EC-600

Paints and Coatings

Show details
Bio-Soft EC-690
Show details
Bio-soft GSB-9
Show details
Bio-Soft LD-190

Paint and Coatings, Personal Care, Printing Solvents

Show details
Bio-Soft LD-95

Pharmaceutical

Show details
Bio-Soft N-300

H I & I, Ink, Printing Solvents

Show details
Bio-Soft N-411

H I & I,Printing Solvents

Show details
Bio-soft N-900

H I & I

Show details
Bio-soft N1-3
Show details
BIO-SOFT N1-5

Agriculture Supply,H I & I

Show details
BIO-SOFT N1-7

Agriculture Supply,H I & I,Plastics

Show details
Bio-Soft N1-9

H I & I,Printing Solvents

Show details
BIO-SOFT N23-5

H I & I,Lubricants

Show details
Bio-soft N23-6.5

H I & I,Paints and Coatings

Show details
Bio-Soft N25-12

HI&I, Metal Fabricators, Printing

Show details
Bio-Soft N25-3

Adhesives/Sealants/Elastomers,H I & I,Plastics,Water Treatment

Show details
Bio-Soft N25-7

H I & I,Lubricants,Plastics

Show details
Bio-Soft N25-9

H I & I,Paints and Coatings

Show details
Bio-Soft N91-2.5
Show details
Bio-Soft N91-6

H I & I

Show details
Bio-Soft N91-8

Food/Flavors/Fragrances,H I & I

Show details
Bio-soft S-101

Construction,H I & I,Lubricants,Paints and Coatings,Plastics

Show details
Bio-soft S-118

H I & I

Show details
BIO-SOFT TA-2

H I & I

Show details
Bio-Terge 804

Paints and Coatings

Show details
Bio-Terge 804 M

H I & I

Show details
Bio-Terge As-40

Adhesives/Sealants/Elastomers, Construction, H I & I, Personal Care

Show details
Bio-terge AS-40HA

H I & I,Personal Care

Show details
Bio-Terge AS-40K

H I & I

Show details
Bio-Terge AS-90 Beads

H I & I

Show details
Bio-Terge PAS-8S

Food, H I & I, Paint and Coatings

Show details
BiOH 6305

Construction, Paints and Coatings

Show details
Bioterge AS 40 HP
Show details
Bisphenol A

Paints and Coatings

Show details
Blowout

Metal Fabricators

Show details
Borax 10 Mol (40/200 Mesh)

Adhesives/Sealants/Elastomers, H I & I, Paint and Coatings, Personal Care, Plating, Printing Solvents

Show details
Borax 5 Mol

H I & I, Tanneries & Leather, Lubricants

Show details
Boric Acid Granular

Adhesives/Sealants/Elastomers, Electric, H I & I, Ink, Lubricants, Paint and Coatings, Plating

Show details
Bredex 100
Show details
Bredex 80
Show details
Brefor 80
Show details
Brefor 850
Show details
BTC 1010

H I & I

Show details
BTC 1210-80%

H I & I

Show details
BTC 2125M

H I & I

Show details
BTC 2125M P40

H I & I

Show details
BTC 2125M-80%

H I & I, Metal Fabricators

Show details
BTC 25M-SC

H I & I

Show details
BTC 50 NF

H I & I

Show details
BTC 65

H I & I

Show details
BTC 835

H I & I

Show details
BTC 8358

H I & I

Show details
BTC 885

H I & I

Show details
BTC 888

HI&I,

Show details
Butyl Benzyl Phthalate

Paint and Coatings

Show details
Butylamine

Adhesives/Sealants/Elastomers, Lubricants, Paint and Coatings, Pharmaceutical, Plastics, Printing Solvents

Show details
Butylethanolamine

Lubricants,Paints and Coatings

Show details
C-11 Ketone

Paints and Coatings,

Show details
Calamide C

H I & I,Personal Care

Show details
Calamide MC

H I & I

Show details
Calblend DF

Paint and Coatings

Show details
Calblend ECO-1

H I & I,Personal Care

Show details
Calblend SF

H I & I

Show details
Calcium Chloride Pellets

Personal Care, Water Treatment

Show details
Calcium Lactate FCC-K

Agriculture Supply

Show details
Calcium Stearate Kosher (Liga CPR-2-K)

Plastics

Show details
Calcium sulfate anhydrous FG

Paints and Coatings,

Show details
Calfax 10L-45

H I & I,Personal Care,Printing Solvents

Show details
Calfax 16L-35

Agriculture Supply,H I & I

Show details
Calfax 6LA-70
Show details
Calfax 6LA-70

Is a 72% active C-6 linear diphenyl oxide disulfonic acid. It utilizes a low carbon chain which presents excellent hydrotroping, coupling and rinsability properties. It can be neutralized with many different bases.

Show details
Calfax DB-45

HI&I,

Show details
Calfax DBA-40
Show details
Calfax DBA-40

Acid version of DB-45. Great for neutralization to disulfonates of choice. CFR 21 and 40 approved.

Show details
Calfax DBA-70
Show details
Calfax DBA-70

High active acid version of DB-45. Perfect for neutralization to disulfonates of choice. Offers CFR 21 and 40 approved.

Show details
Calfoam ALS-30

H I & I,Personal Care

Show details
Calfoam EA-603

Agriculture Supply,H I & I,Personal Care

Show details
Calfoam ES-301
Show details
Calfoam ES-301

Detergent, emulsifier, foaming, wetting agent. Used for low pH shampoos.

Show details
Calfoam ES-302

H I & I,Personal Care

Show details
Calfoam ES-302HS
Show details
Calfoam ES-302HS
Show details
Calfoam ES-302LD
Show details
Calfoam ES-302LD
Show details
Calfoam ES-303

H I & I,Metal Fabricators

Show details
Calfoam ES-562

HI&I,

Show details
Calfoam ES-603

H I & I,Paints and Coatings,Personal Care

Show details
Calfoam ES-702
Show details
Calfoam ES-702LD
Show details
Calfoam ES-702LD

Low dioxane Laureth Sulfate with 70% activity. Offers excellent flash and stable foam and great cleansing, and mildness properties.

Show details
Calfoam ES-703

H I & I

Show details
Calfoam SLS-30

HI&I,

Show details
Calfoam TLS-40

Personal Care,Pharmaceuticals

Show details
Calimulse AOS
Show details
Calimulse AOS

Calimulse® AOS is a 40% solution of sodium C14-16 alpha olefin sulfonate that offers economical emulsion polymerization, good wetting properties and excellent thermal stability.

Show details
Calimulse EM-22
Show details
Calimulse EM-22

Is a 22% active sodium branched alkyl benzene sulfonate. It is an effective emulsifier which produces stable emulsions. It also has great wetting and handling properties. It is free of VOC's and halogenated solvents.

Show details
Calimulse EM-95
Show details
Calimulse EM-95

is a high active branched anionic sulfonic acid with great stability and emulsifying properties. It has a low-sulfuric acid content for conversion to calcium salts. Styrene, vinyl, acrylic and butadiene carboxylated latex emulsion polymerization

Show details
Calimulse EM-96F
Show details
Calimulse EM-96F

Is a 96% active sodium branched alkyl benzene sulfonate. It is a high active and very pure branched anionic sulfonate non-caking flake with great wetting and emulsifying properties. Used for hot melt, pressure sensitive adhesive films and aerosols. It is free of VOC's and halogenated solvents.

Show details
Calimulse L-22
Show details
Calimulse L-22

Great wetting agent, detergent and emulsifier. Very easy to handle. Biodegradable and CFR 21 approved.

Show details
Calimulse L-30
Show details
Calimulse L-30

is a 50% active sodium linear alkyl benzene sulfonate for use in paints, coatings and printing inks. It is a clear and homogeneous linear anionic surfactant with great handling and storage properties. It is free of VOC's and halogenated solvents. It is perfect choice for APEO-free formulations.

Show details
Calimulse L-50
Show details
Calimulse L-50

Is a 50% slurry of Emulsion Polymerization Grade Sodium Linear Alkyl Benzene Sulfonate. This special grade of product is made to tight specifications demanded by emulsion polymerization. Calimulse® L-50 is manufactured via a continuous Air/SO3 process to the highest levels of purity and consistency.

Show details
Calimulse PR
Show details
Calimulse PRS

H I & I

Show details
Calimulse SLS
Show details
Calimulse SLS

Is a 30% solution of Emulsion Polymerization Grade Sodium Lauryl Sulfate. It is particularly suitable for application in vinyl chloride and styrene butadiene emulsions.

Show details
Calinate LE

Personal Care

Show details
Caloxamine CPO
Show details
Caloxamine CPO

A surfactant solution in water used in shampoo, bubble bath, handsoap and conditioning formulations. Acts as a foam stabilizer and viscosity builder. At acidic pH, displays cationic properties making it ideal for mild conditioning applications.

Show details
Caloxamine LO

Acts as a surfactant solution in water used in shampoo, bubble bath, handsoap and conditioning formulations. Provides very good foam stabilizing and viscosity building in neutral or mildly basic media. At acidic pH, displays cationic properties making it ideal for mild conditioning applications.

Show details
Calpar 100

Construction,H I & I,Lubricants,Paints and Coatings

Show details
Calpro 60

Ink

Show details
Calsoft AOS-1245
Show details
Calsoft AOS-1245

High flash foamer in highly electrolytic solutions, & hard/soft water environments. Perfect for oil field down hole drilling applications.

Show details
Calsoft AOS-40

H I & I,Personal Care

Show details
Calsoft AOS-FS

H I &I, Water Treatment

Show details
Calsoft F-90

Food/Flavors/Fragrances,H I & I

Show details
Calsoft L-40

H I & I,Lubricants,Personal Care,Plastics

Show details
Calsoft L-50 Slurry
Show details
Calsoft L-50 Slurry

Is a biodegradable, viscous, light yellow pasty liquid mixture at room temperature. Calsoft® L-50 Slurry is a pure sodium linear alkylbenzene sulfonate compound which contains no modifiers. It is an effective wetting agent, surface tension reducer, foaming agent and detergent.

Show details
Calsoft LAS-99

Adhesives/Sealants/Elastomers,Construction,H I & I,Lubricants,Paints and Coatings,Printing Solvents

Show details
Calsoft LPS-99

Calsoft® LPS-99 is a biodegradable, minimum 97% active, linear dodecylbenzene sulfonic acid produced from low 2-phenyl alkylbenzene. Neutralized Calsoft® LPS-99 is utilized in liquid detergents, emulsion polymerization, and as an emulsifier.

Show details
Calsoft OS-45S

H I & I

Show details
Calsoft P-85
Show details
Calsoft T-60

H I & I

Show details
Calsol 510
Show details
Calsol 510
Show details
Calsol 530

Ink

Show details
Calsol P910

Adhesives/Sealants/Elastomers

Show details
Calsol P9250
Show details
Calsuds A

Performance concentrate which can be used 'as is', diluted or compounded. Imparts excellent detergency, soil and particulate removal, grease cutting and foaming properties.

Show details
Calsuds CD-6

Plastics

Show details
Calsuds CWC-2
Show details
Calsuds® A

Personal Care, H I & I,

Show details
Caltaine C-35

Construction,H I & I,Personal Care

Show details
Caltaine L-35

Mild and biodegradable amphoteric surfactant with great foam stabilizing, foam boosting and viscosity building properties. Offers an excellent lather profile and is compatible with quats.

Show details
CALUMET 210-245 <1%

Paints and Coatings, Ink, H I &I, Adhesives/Sealants/Elastomers, Metal Fabricators

Show details
Calumet 400-500

Adhesives/Sealants/Elastomers,H I & I,Ink,Lubricants,Metal Fabricators,Printing Solvents

Show details
Calumet 420-460
Show details
Calumet 450-Hi

Lubricants

Show details
Calumet VM&P

Adhesives/Sealants/Elastomers

Show details
Canola Methyl Ester

HI&I, Printing, Paints and Coatings,

Show details
Canola Oil

Personal Care

Show details
Captex 200

Printing Solvents

Show details
Captex 300

Food/Flavors/Fragrances,Personal Care

Show details
Captex 355

Personal Care

Show details
Castor Oil #1

Construction,H I & I,Lubricants,Paints and Coatings,Personal Care,Plastics

Show details
Caustic Potash 45% Liquid

Construction, H I & I, Lubricants, Metal Fabricators, Paint and Coatings, Personal Care, Plastics, Plating, Printing Solvents, Water Treatment

Show details
Caustic Potash Crystals

Paints and Coatings

Show details
Caustic Potash Flake

H I & I, Lubricants, Plastics, Water Treatment

Show details
Caustic Soda 50% Liq-Membrane Cell

Paint and Coatings, Personal Care, Pharmaceutical, Plating

Show details
Caustic Soda 50% Liquid - Diaphragm

Adhesives/Sealants/Elastomers, Agriculture Supply, Construction, Food, H I & I, Ink, Lubricants, Metal Fabricators, Paint and Coatings, Personal Care, Pharmaceutical, Plastics, Plating, Printing Solvents, Water Treatment

Show details
Caustic Soda Beads

Construction,Food/Flavors/Fragrances,H I & I,Lubricants,Metal Fabricators,Personal Care,Plastics

Show details
Caustic Soda Beads

H I & I, Lubricants, Plastics, Water Treatment

Show details
Caustic Soda Flakes

H I & I, Lubricants, Plastics, Water Treatment

Show details
CDA 12-A 200

H I & I,

Show details
CDA 19-190

H I & I,

Show details
CDA 19-200

H I & I,

Show details
Cedephos FA-600

H I & I,Lubricants,Printing Solvents

Show details
Cetearyl Alcohol Nf

Personal Care

Show details
Cetyl Alcohol / Alfol 16Fl
Show details
Cetyl Alcohol Nf

H I & I,Personal Care,Pharmaceuticals,Plastics

Show details
Cetyl Pyridinium Chloride

Personal Care

Show details
Chemcure 1,3 BAC

Paint and Coatings

Show details
Chemcure 100

Paint and Coatings

Show details
Chemcure 115

Paint and Coatings

Show details
ChemCure 115X70

Paints and Coatings

Show details
ChemCure 125

Construction, Paint and Coatings

Show details
ChemCure 135

Paint and Coatings

Show details
ChemCure 135
Show details
Chemcure 140

Construction,Paints and Coatings

Show details
Chemcure 147

Paint and Coatings

Show details
Chemcure 147
Show details
Chemcure 149

Paint and Coatings

Show details
Chemcure 149
Show details
Chemcure 150

Paint and Coatings

Show details
Chemcure 151

Paint and Coatings

Show details
Chemcure 152

Paint and Coatings

Show details
Chemcure 153LV

Construction, Paint and Coatings

Show details
Chemcure 153Lvz

Construction

Show details
Chemcure 183

Paint and Coatings

Show details
Chemcure 184

Paint and Coatings

Show details
Chemcure 184
Show details
ChemCure 185

Adhesives/Sealants/Elastomers

Show details
Chemcure 190

Paint and Coatings

Show details
Chemcure 191

Paint and Coatings

Show details
Chemcure 192

Paint and Coatings

Show details
Chemcure 193

Paint and Coatings

Show details
Chemcure 202

Construction, Paints and Coatings,

Show details
Chemcure 206

Paint and Coatings

Show details
Chemcure 211

Paint and Coatings

Show details
Chemcure 220LVH

Paint and Coatings

Show details
Chemcure 230

Paint and Coatings

Show details
Chemcure 230
Show details
Chemcure 232

Paint and Coatings

Show details
Chemcure 237

Paint and Coatings

Show details
Chemcure 239

Paint and Coatings

Show details
Chemcure 240

Paint and Coatings

Show details
Chemcure 243

Paint and Coatings

Show details
Chemcure 243
Show details
Chemcure 250F

Paint and Coatings

Show details
Chemcure 254

Paint and Coatings

Show details
Chemcure 254
Show details
Chemcure 258

Paint and Coatings

Show details
Chemcure 265

Paint and Coatings

Show details
Chemcure 265
Show details
Chemcure 270

Paint and Coatings

Show details
Chemcure 272

Paint and Coatings

Show details
Chemcure 273

Paint and Coatings

Show details
Chemcure 278B75

Paint and Coatings

Show details
Chemcure 278B75
Show details
Chemcure 280

Construction, Paint and Coatings

Show details
Chemcure 284

Paint and Coatings

Show details
Chemcure 284
Show details
ChemCure 286

Construction, Paint and Coatings

Show details
Chemcure 289

Paint and Coatings

Show details
Chemcure 310

Paint and Coatings

Show details
Chemcure 310M

Paint and Coatings

Show details
Chemcure 315

Paints and Coatings

Show details
Chemcure 319

Construction

Show details
Chemcure 331

Paints and Coatings,

Show details
Chemcure 337

Paint and Coatings

Show details
Chemcure 350

Paint and Coatings

Show details
Chemcure 350
Show details
Chemcure 352

Paint and Coatings

Show details
Chemcure 365

Paint and Coatings

Show details
Chemcure 390

Paint and Coatings

Show details
Chemcure 390
Show details
Chemcure 396

Paint and Coatings

Show details
Chemcure 400

Paint and Coatings

Show details
Chemcure 400
Show details
ChemCure 401

Construction, Paint and Coatings

Show details
Chemcure A-39

Paint and Coatings

Show details
Chemcure BA

Paint and Coatings

Show details
Chemcure BA
Show details
Chemcure DETA

Paint and Coatings

Show details
Chemcure Hyd MDA

Paint and Coatings

Show details
Chemcure Hyd MDA
Show details
Chemcure IPDA

Paint and Coatings

Show details
Chemcure IPDA
Show details
Chemcure MXDA

Paint and Coatings

Show details
Chemcure MXDA
Show details
Chemcure N-AEP

Paint and Coatings

Show details
Chemcure NP

Paint and Coatings

Show details
Chemcure NP
Show details
Chemcure PPDA

Paint and Coatings

Show details
Chemcure TEPA

Paint and Coatings

Show details
Chemcure TETA

Paint and Coatings

Show details
Chemmod 107

Paint and Coatings

Show details
Chemmod 116

Paint and Coatings

Show details
Chemmod 32

Paint and Coatings

Show details
Chemmod 36

Paint and Coatings

Show details
Chemmod 36
Show details
Chemmod 48

Paint and Coatings

Show details
Chemmod 61

Paint and Coatings

Show details
Chemmod 62

Paint and Coatings

Show details
Chemmod 67

Paint and Coatings

Show details
Chemmod 68

Paint and Coatings

Show details
Chemmod 8

Paint and Coatings

Show details
Chemres 601 X75

Paint and Coatings

Show details
CHEMRES 601PM75

Paints and Coatings

Show details
Chemres 611

Paint and Coatings

Show details
Chemres 612

Paint and Coatings

Show details
Chemres 618

Paint and Coatings

Show details
Chemres 618 LC

Paint and Coatings

Show details
Chemres 619

Paint and Coatings

Show details
Chemres 626

Paint and Coatings

Show details
Chemres 626
Show details
Chemres 628

Paint and Coatings

Show details
Chemres 628
Show details
Chemres 635

Paint and Coatings

Show details
ChemRes 640

Construction, Paint and Coatings

Show details
ChemRes 650

Construction

Show details
Chemres 661

Paint and Coatings

Show details
Chemres 661
Show details
Chemres 662

Paint and Coatings

Show details
Chemres 662
Show details
Chemres 664

Paint and Coatings

Show details
Chemres 695

Paint and Coatings

Show details
Chemres 695
Show details
Chemres 800

Paint and Coatings

Show details
Chemres 800
Show details
Citric Acid - Gran USP

Personal Care,Pharmaceuticals

Show details
Citric Acid 50% by vol.

H I & I, Personal Care

Show details
Citric Acid, Fine Granular USP

Adhesives/Sealants/Elastomers,Agriculture Supply,H I & I,Ink

Show details
Citric Acid, Fine Granular USP

Agricultural Supply, H I & I, Pharmaceutical, Personal Care, Food/Flavors/Fragrances

Show details
Coatosil 1211C

Paints and Coatings,

Show details
Coatosil 1220

Paint and Coatings

Show details
Coatosil 1221

Paint and Coatings

Show details
COATOSIL 165

Paint and Coatings

Show details
Coatosil 165

Paints & Coatings

Show details
COATOSIL 1757

Paint and Coatings

Show details
Coatosil 1770

Adhesives/Sealants/Elastomers, Paint and Coatings

Show details
COATOSIL 2059

Paint and Coatings

Show details
Coatosil 2287

Lubricants, Paint and Coatings

Show details
COATOSIL 2812

Paint and Coatings

Show details
COATOSIL 2816

Paint and Coatings

Show details
COATOSIL 3500

Paint and Coatings

Show details
Coatosil 3501

Paint and Coatings

Show details
COATOSIL 3505

Paint and Coatings

Show details
COATOSIL 3509

Paint and Coatings

Show details
Coatosil 3573

Paint and Coatings

Show details
Coatosil 7001

Paint and Coatings

Show details
CoatOSil 722

Paint and Coatings

Show details
Coatosil 7500

Construction, Paint and Coatings

Show details
Coatosil 7510

Paint and Coatings

Show details
Coatosil 7600

Paint and Coatings

Show details
Coatosil 7602

Ink, Paint and Coatings

Show details
Coatosil 7604

Paint and Coatings

Show details
Coatosil 7605

Paint and Coatings

Show details
CoatOSil 7608

Paint and Coatings

Show details
COATOSIL 7650

Paint and Coatings

Show details
Coatosil 77

H I & I, Paint and Coatings

Show details
COATOSIL 9300

Paint and Coatings

Show details
Coatosil DRI

Paints and Coatings,

Show details
COATOSIL DSA 10

Paint and Coatings

Show details
Coatosil DSA 6

Paints and Coatings

Show details
COATOSIL FLX

Paint and Coatings

Show details
Coatosil L 7608

Paint and Coatings

Show details
COATOSIL MP 200

Paint and Coatings

Show details
CoatOSil Resin P501

Paint and Coatings

Show details
Coatosil T-Cure

Construction, Paints and Coatings

Show details
Coconut Oil

Paint and Coatings

Show details
Controlled Line Wash

Construction,Lubricants

Show details
Copper Sulfate
Show details
Cortec M-109

Is a liquid vapor phase and contact corrosion inhibitor package for solvent-based paints and coatings Specifically, Cortec M-109 protects carbon steel, stainless steel, galvanized steel, aluminum, brass, copper, and bronze.

Show details
Cortec M-110

Is a long-term corrosion inhibitor package that provides multi-metal protection in contact phase for solvent-based coatings and some water-based coatings. Cortec M-110 can be post-added to most coatings.

Show details
Cortec M-118

Contact and vapor corrosion inhibitor with a blend of additives to provide a synergistic corrosion protection for ferrous and aluminum substrates.waterborne coatings.

Show details
Cortec M-119 LV

Is a water based corrosion inhibitor for use in water based epoxies, urethanes, acrylics and alkyds. M-119 LV provides protection for carbon steel and aluminum, eliminates in-can corrosion and reduces scribe creep. M-119 LV does not contain any heavy metals such as zinc phosphate, chromates or barium.

Show details
Cortec M-138

Is a VpCI® corrosion inhibitor additive for rubber and sealants. It can be used to protect metal parts in contact with or in close proximity to rubber rollers, gaskets, or manufactured parts. M-138 replaces the use of environmentally unfriendly coatings or expensive alloys in addressing the tendency of elastomers

Show details
Cortec M-235

Is a proven corrosion inhibitor for copper, copper-based alloys and other yellow metals. M-235 functions by reacting with surface copper oxides to form a strong, insoluble polymeric complex. This complex creates a thin layer or film on metal surfaces that provides both a mechanical and electrochemical

Show details
Cortec M-236

Is a liquid corrosion inhibitor for copper, aluminum and steel. It is especially designed to prevent corrosion of copper in power transformers during extreme heat. M-236 is an easy to use liquid that readily mixes with a variety of oils and other solvent blends.

Show details
Cortec M-240

Is a liquid vapor phase and contact corrosion inhibitor package for water-based paints and coatings, and plastics and elastomers. Specifically, Cortec M-240 provides flash corrosion protection for carbon steel, stainless steel, galvanized steel, aluminum, brass, copper, and bronze. Cortec M-240 is soluble in water.

Show details
Cortec M-241

Is an inhibitor for protection of aluminum and it's alloys from "in can" corrosion and also waterbased coolants, process and metal working fluids, and more. This product may be introduced to formulations at virtually any step of production. M-241 does not contain toxic components and has FDA approval (21 CFR part 172).

Show details
Cortec M-250

Is an anticorrosion additive to soluble oils, which is designed for use with a variety of naphtenic oil-based formulations. M-250 contains emulsifiers which allow this product to support stability of water emulsion (when added to the ready to use emulsion) or to add some emulsification properties to the soluble oil (concentrate).

Show details
Cortec M-251

Is an environmentally friendly , low foaming water soluble corrosion inhibiting additive for synthetic cutting fluids. It provides corrosion protection to carbon steel, copper, galvanized steel, and other ferrous and non-ferrous metals and their alloys. M-251 provides both contact and vapor phases corrosion potection during and after operation.

Show details
Cortec M-369

Is an oil and wax compatible anticorrosion additive. M-369 added to oils and waxes will form a self-healing and moisture-displacing barrier film. This film provides superior protection against aggressive corrosive environments.

Show details
Cortec M-370

Paint and Coatings, Metal Fabricators, Ink, Lubricants, Adhesives/Sealants/Elastomers, Water Treatment, HI&I

Show details
Cortec M-370 A

Is a water-based additive to alkaline fluids and is specially formulated to protect aluminum. Solutions containing M-370 A remain stable and clear. This additive does not contain nitrites, phosphates, silicates or chromates and is based on Cortec's VpCI (Vapor Corrosion Inhibitor) technology.

Show details
Cortec M-370 C

Is a multimetal, corrosion preventive additive for water-based metalworking fluids, lubricants, cleaners and coatings during product manufacturing. This water-based additive utilizes VCI technology for maximum protection.

Show details
Cortec M-370 NS

Is a multimetal, corrosion preventive additive for water-based metalworking fluids, lubricants, cleaners and coatings during product manufacturing. This water-based additive utilizes VCI technology for maximum protection. The NS versionis surfactant free.

Show details
Cortec M-380

Is a water-based corrosion inhibitor that is designed to be used with carboxylated acrylic or styrene-acrylic latices. M-380 provides corrosion inhibition to ferrous and non-ferrous surfaces. M-380 should be mixed before use although no settling is anticipated. The recommended starting levels for M-380 should be 1% to 3% based on the total weight of the formulation.

Show details
Cortec M-381

Is a water-based corrosion inhibitor additive designed for waterborne coatings or compounds.381 should be used with carboxylated acrylic or styrene-acrylic latices. No ammonia is present in this additive.

Show details
Cortec M-408

Is a corrosion inhibitor for brake fluid. It is compatible with DOT 3, 4, and 5 brake fluids, but is especially effective in silicon based brake fluids, such as DOT 5. M-408 dramatically improves corrosion protection of brake systems and does not adversely affect other properties of DOT-5 brake fluid, including flammability, high and low temperature serviceability, dry and wet boiling points, and compressibility. M-408 is very economical. When added to DOT-5 brake fluid, at a concentration level of 1-1.5% by weight, it provides corrosion protection for ferrous and yellow metals in conditions of high humidity and elevated temperatures.

Show details
Cortec M-415

VpCI-additive, provides excellent VpCI® protection for solvent and oil-based systems.

Show details
Cortec M-435

Paint and Coatings, Metal Fabricators, Ink, Lubricants, Adhesives/Sealants/Elastomers, Water Treatment, HI&I

Show details
Cortec M-5120

Water-based additive for heat-seal coatings that protects ferrous and non-ferrous metals. Can be added to water-based skin film primers and other coatings.

Show details
Cortec M-528

M-528/528L are the additives for hydraulic fluids used in subsea production control systems. They provide corrosion protection for steel, copper, brass, aluminum, bronze, galvanized steel, and other ferrous and non-ferrous metals and their alloys. M-528/528L prevent corrosion in both phases: contact and vapor.

Show details
Cortec M-529

Is an oil-based package of corrosion inhibitors for lubricating, hydraulic oils or engine oils.

Show details
Cortec M-530

Is an oil-based package of corrosion inhibitors for hydraulic or lubricating oils. M-530 is a rust preventive, which provides excellent protection during operating conditions and intermittent operation. M-530 is very effective for mineral and synthetic oils: napthenic, iso-paraffinic, PAOs, etc.

Show details
Cortec M-531

Is an oil-based package of corrosion inhibitors for petroleum and synthetic lubricants. M-531 provides outstanding vapor and contact corrosion protection with excellent demulsibility. M-531 is effective in a variety of conventional and synthetic base stocks.

Show details
Cortec M-531-T

Is an oil-based package of ash free corrosion inhibitors for petroleum and synthetic lubricants. M-531 T provides outstanding non-staining properties with excellent demulsibility and filterability.

Show details
Cortec M-533FG

Is a premium rust inhibitor for petroleum and synthetic lubricants, greases, and rust preventative fluids. It provides excellent demulsibility and filterability and is compatible with a wide range of additives and base stocks. Being NSF HX-1 certified, M-533 FG is permitted for use in food plants where incidental contact with food is expected.

Show details
Cortec M-5365

Solvent-based additive for solvent-based paints.

Show details
Cortec M-540

Is a premium quality additive formulated with proprietary technology to provide superior corrosion protection in bio-based and ester-based greases.

Show details
Cortec M-605

Paint and Coatings, Metal Fabricators, Ink, Lubricants, Adhesives/Sealants/Elastomers, Water Treatment, HI&I

Show details
Cortec M-605 PS

Protects both ferrous and aluminum-based alloys.

Show details
Cortec M-605L

Paint and Coatings, Metal Fabricators, Ink, Lubricants, Adhesives/Sealants/Elastomers, Water Treatment, HI&I

Show details
Cortec M-640

Is an additive to antifreeze/coolant fluids to replace nitrites, phosphates, amines and other types of restricted corrosion inhibitors. The final concentration range for M-640 under operating conditions is 0.5-0.8% by weight.

Show details
Cortec M-640 L

Is a corrosion inhibiting additive for water and ethylene glycol-based engine heat exchange fluids.

Show details
Cortec M-645

Is a newly developed corrosion inhibitor additive for corrosion induced by seawater or brine. M-645 is a highly surface active concentrate, which will displace water containing chlorides from the metal surface, is then adsorbed forming an oily protective film on the metal. This film is the most uniform when it is applied in conjunction with an oxygen scavenger.

Show details
Cortec M-95

Paint and Coatings, Metal Fabricators, Ink, Lubricants, Adhesives/Sealants/Elastomers, Water Treatment, HI&I

Show details
Cortec M238

Paint and Coatings, Metal Fabricators, Ink, Lubricants, Adhesives/Sealants/Elastomers, Water Treatment,

Show details
Cortec M320

Paint and Coatings, Metal Fabricators, Ink, Lubricants, Adhesives/Sealants/Elastomers, Water Treatment,

Show details
Cortec S11

Paints and Coatings, Ink, H I &I,

Show details
CortecM-119

Paint and Coatings, Metal Fabricators, Ink, Lubricants, Adhesives/Sealants/Elastomers, Water Treatment, HI&I

Show details
CortecM-168

Contact and vapor phase inhibitor; multimetal protection for solvent based coatings. Coatings become softer at high levels of this additive

Show details
CortecM-370 HS

Is a multimetal, corrosion preventive additive for water-based metalworking fluids, lubricants, cleaners and coatings during product manufacturing. This water-based additive utilizes VpCI technology for maximum protection. M-370 HS is a high surfactant version for providing a source of a compatible surfactant with levels high enough to clean.

Show details
CortecM-370 NS

Is a multimetal, corrosion preventive additive for water-based metalworking fluids, lubricants, cleaners and coatings during product manufacturing. This water-based additive utilizes VpCI technology for maximum protection. M-370 NS is a surfactant-free version, which helps in some detergent formulations.

Show details
CortecM109

Paint and Coatings

Show details
CRTV 940

CASE

Show details
CRTV 944

CASE, Construction

Show details
CRTV 946LV

CASE, Construction

Show details
CRTV50M

heat-resistant paint and industrial, marine and protective coatings

Show details
CRTV941

heat-resistant paint and industrial, marine and protective coatings

Show details
CRTV942

heat-resistant paint and industrial, marine and protective coatings

Show details
CRTV944

heat-resistant paint and industrial, marine and protective coatings

Show details
CRTV949

heat-resistant paint and industrial, marine and protective coatings

Show details
CRTV955

heat-resistant paint and industrial, marine and protective coatings

Show details
Crude Degummed Soybean Oil

Paint and Coatings

Show details
Crude Degummed Soybean Oil
Show details
Crude Soybean Oil

Paint and Coatings

Show details
Crude Soybean Oil

Crude Soybean Oil Oil extracted from grains of Soy rich in ω3 and composed of fatty acids particularly digestible by the horse and other uses. If used in the raw form the natural presence of lecithins has an antioxidant action which makes the product very stable.

Show details
CT-5014
Show details
Cyclohexanone

Ink, Paint and Coatings, Plastics

Show details
Cyclohexylamine

H I & I, Lubricants, Producer, Water Treatment

Show details
D-limonene

H I & I, Personal Care, Paint and Coatings, Plastics, Printing Solvents

Show details
Dbe - 5
Show details
DBE-4

Printing Solvents,

Show details
Degalan 3100L

Paints and Coatings

Show details
Dehydol 100

Is stable to water hardness, dilute acid and caustic solutions. It can be mixed in any ratio with all known nonionic, anionic, cationic and amphoteric surfactants.

Show details
Dehydol 100 Liquid 90%
Show details
Dehydol LT

Oily soil removal

Show details
Dehypon GRA

Is a low foaming surfactant in granular form, offering the cleaning and spotting performance consumers associate with a traditional phosphate containing product in the New Phosphate Free format and the required "carry through" characteristics that provide excellent rinse aid performance in multifunctional Automatic Dish Detergent.

Show details
Dehypon LS 24

Low foaming fatty alcohol – EO/PO derivative used for detergents and cleaners in which foaming has to be kept to a minimum

Show details
Dehypon LS 36

is a low-foaming surfactant especially suited for detergents and cleaners for industrial use where foaming has to be kept to a minimum.

Show details
Dehypon LS 54

Is a Low-foaming fatty alcohol EO/PO derivative, Dehypon LS 54 is great for use in industrial application where low foam in necessary.

Show details
Dehypon LS 54/MB
Show details
Dehypon LT 104

H I & I

Show details
Dehypound Advanced

Synergistic surfactant blend with superior hard surface detergency, detergency compared to NPE or LAE types. Controlled foam, excellent formulation flexibility and eco-friendly products: listed on Safer Choice and EPA iner list.

Show details
Dehyquart CSP

Is a biodegradable cationic surfactant, ideal for vehicle polish, shine and protection for wax type formulations. Dehyquart CSP provides a quick and easy drying effect easily observed in wind tunnel installations; making vehicle surface more hydrophobic.

Show details
Deionized Water

Paints and Coatings,Printing Solvents

Show details
Demelan VPC

Thickener for acidic systems. Highly effective on mineral acids. It improves/lower processing time, as it mixes into solution up to 3 times faster. Compatible with all types of anionic, cationic and amphoteric surfactants.

Show details
Dequest 2000

H I & I,Printing Solvents

Show details
Dequest 2006

H I & I

Show details
Dequest 2010

H I & I,Lubricants

Show details
DEQUEST 2016

H I & I

Show details
Dequest 3000S

H I & I

Show details
Dequest 7000

HI&I,

Show details
Dequest PB 11625

H I & I

Show details
DEQUEST PB11625D

HI&I,

Show details
Deriphat 160C

H I & I

Show details
DETDA

Paints and Coatings

Show details
Dextrose Anhydrous C USP

Agriculture Supply

Show details
Dextrose Monohydrate G USP Powder

Agriculture Supply,Water Treatment

Show details
DF1040

methylhydrogen silicone fluid

Show details
DF581
Show details
Di-(2-ethylhexyl)amine

Adhesives/Sealants/Elastomers, Lubricants, Paint and Coatings, Pharmaceutical, Plastics, Printing Solvents

Show details
Diacetone Alcohol

H I & I, Ink, Paint and Coatings, Printers, Printing Solvents

Show details
Dibasic Ester

Adhesives/Sealants/Elastomers,Construction,Food/Flavors/Fragrances,H I & I,Ink,Lubricants,Paints and Coatings,Plastics,Printers,Printing Solvents

Show details
Dibasic Ester DBE-9
Show details
Dibutyl Phthalate / DBP

Adhesives/Sealants/Elastomers, Construction, Paint and Coatings, Plastics

Show details
Dibutyl Sebacate
Show details
Dibutylamine

Adhesives/Sealants/Elastomers, Lubricants, Paint and Coatings, Pharmaceutical, Plastics, Printing Solvents

Show details
Dicyclohexylamine

Lubricants

Show details
Diethanolamine 85% LFG

H I & I, Adhesives/Sealants/Elastomers, Paint and Coatings, Printing Solvents

Show details
Diethanolamine 99%

Adhesives/Sealants/Elastomers,Lubricants,Paints and Coatings,Pharmaceuticals,Plastics,Printing Solvents

Show details
Diethyl Phthalate - Frag Grade
Show details
Diethylamine anhydrous

Adhesives/Sealants/Elastomers, Lubricants, Paint and Coatings, Pharmaceutical, Plastics, Printing Solvents

Show details
Diethylene Glycol

Adhesives/Sealants/Elastomers, Agriculture Supply, H I & I, Ink, Lubricants, Metal Fabricators, Paint and Coatings, Personal Care, Plastics, Printing Solvents

Show details
Diethylethanolamine

Adhesives/Sealants/Elastomers, Lubricants, Paint and Coatings, Pharmaceutical, Plastics, Printing Solvents

Show details
Diglycolamine

Lubricants,

Show details
Diisobutyl Ketone / DIBK

Paint and Coatings, Printing Solvents

Show details
Diisodecyl Phthalate - Unstable

Adhesives/Sealants/Elastomers, Construction, Lubricants, Paint and Coatings, Plastics

Show details
Diisononyl Adipate

Lubricants, Plastics

Show details
Diisononyl Adipate / Jayflex™ DINA

Plastics

Show details
Diisononyl Phthalate / DINP

Paints and Coatings

Show details
Diisopropanol-para-toluidine
Show details
Diisopropanolamine 85%

H I & I,Lubricants

Show details
Diisopropanolamine 85%

Adhesives/Sealants/Elastomers, Lubricants, Paint and Coatings, Pharmaceutical, Plastics, Printing Solvents

Show details
Dimethyl Carbonate

Construction, Ink, Paint and Coatings, Printing Solvents

Show details
Dimethyl Phthalate

Personal Care

Show details
Dimethyl Sulfoxide -- DMSO

Paints and Coatings,Pharmaceuticals

Show details
DIMETHYLAMINOPROPYLAMINE

Adhesives/Sealants/Elastomers, Lubricants, Paint and Coatings, Pharmaceutical, Plastics, Printing Solvents

Show details
Dimethylisopropylamine(DMIPA)
Show details
Dinonyl Phthalate / Jayflex™ L9P

Plastics

Show details
Dioctyl Adipate

Metal Fabricators, Paint and Coatings

Show details
Dioctyl Phthalate

Adhesives/Sealants/Elastomers, Metal Fabricators, Paint and Coatings, Plastics

Show details
Dioctyl Sebacate

Lubricants

Show details
Dipotassium Phosphate, Tech. Gran.

H I & I,Water Treatment

Show details
Dipropylamine

Is a secondary amine which belongs to the class of dialkylamines. It is a versatile intermediate with a variety of applications. Most important applications are found in the field of Agricultural Chemicals.

Show details
Dipropylene Glycol

Agriculture Supply, H I & I, Ink, Lubricants, Personal Care, Plastics, Printing Solvents

Show details
Dipropylene Glycol Frag. Grade

Food/Flavor/Fragrance, Paint and Coatings, Personal Care, Producer

Show details
Disodium Phosphate, Food Grade Gran

Pharmaceutical

Show details
Disodium Phosphate, Tech
Show details
Disopnil FES 32

Is fatty alcohol polyglycol ether sulphate, Na-salt. Used as emulsifier for the manufacture of polymer dispersions used in adhesives.

Show details
Disponil FES 993

Is fatty alcohol polyglycol ether sulphate, sodium salt. Disponil® FES 993 is used as emulsifier for finely dispersed, carboxyl groups containing polymer dispersions.

Show details
Disponil A 1080

Is a 80 % liquid formulation showing a solidification point < 10 °C. Fatty alcohol ethoxylates with linear structur usually build liquid-crystalline phases in the concentration range between about 30 and 60 % surfactant. Above 60 % surfactant content these surfactant solutions are usually solid.

Show details
Disponil AFX 3070

Is a non-ionic high performance surfactant for use in a wide range of emulsion polymerization technology. Besides improved stabilization properties in aqueous based polymer recipes, Disponil AFX 3070 shows an excellent biodegradability behavior, depending on the test for biodegration

Show details
Disponil AFX 4030

Is a non-ionic high performance surfactant for use in a wide range of emulsion polymerization technology. Besides improved stabilization properties in aqueous based polymer recipes, DISPONIL AFX 4030 shows an excellent biodegradability behavior, depending on tests on biodegration

Show details
Disponil AFX 4070
Show details
Disponil DB

H I & I

Show details
Disponil FES 27

Is a particularly effective primary emulsifier for use in emulsion polymerization

Show details
Disponil FES 77

Is fatty alcohol ether sulphate, sodium salt. Used as emulsifier for the manufacture of finely dispersed and electrolyte-stable emulsion polymers.

Show details
Disponil SLS 101 Special

Is a sodium lauryl. sulphate with a low salt content excelling by its. extremely good emulsifying and foaming properties. as well as by its good washing and cleansing. properties.

Show details
Disponil SLS 2010

Is a lauryl alcohol sulfate. It is an excellent emulsifying and solubilizing agent. Its main utility is in the emulsion polymerization of such monomers as vinyl chloride, styrene-butadiene, acrylics and styrene.

Show details
Ditridecylamine mixture of isomers
Show details
DMA 600

H I & I

Show details
DMDM Hydantoin
Show details
DPHP
Show details
Drakeol 5 LT Mineral Oil NF

Water Treatment

Show details
Drewmulse GMO K

Adhesives/Sealants/Elastomers,Lubricants

Show details
DUP FL S-335 105-NPA

Printing Solvent

Show details
DUP FL 11 - NPA 190

Printing Solvent

Show details
DUP FL 11 - NPA 200

Printing Solvent

Show details
DUP FL S-333 89-NPA 200

Printing Solvent

Show details
DUP FLUID #5 190

Printing Solvent

Show details
DUP FLUID #5 200

Printing Solvent

Show details
DUP FLUID 90P 190

Printing Solvent

Show details
DUP FLUID 90P 200

Printing Solvent

Show details
DUPLICATING FLUID 100C NPA 200

Printing Solvent

Show details
DUPLICATING FLUID S-333 89-NPA 190

Printing Solvent

Show details
E-FREE 189 silane

Paint and Coatings

Show details
Easaqua D401

Adhesives/Sealants/Elastomers, Construction, Paint and Coatings

Show details
Easaqua D803

Adhesives/Sealants/Elastomers, Construction, Paint and Coatings

Show details
Easaqua L600

Adhesives/Sealants/Elastomers, Construction, Paint and Coatings

Show details
Easaqua M501

Adhesives/Sealants/Elastomers, Construction, Paint and Coatings

Show details
Easaqua M502

Adhesives/Sealants/Elastomers, Construction, Paint and Coatings

Show details
Easaqua XD 870

Adhesives/Sealants/Elastomers, Construction, Paint and Coatings

Show details
Easaqua XD 870

Is a unique combination of Easaqua technology and HDI/IPDI derivatives offered in an eco-friendly solvent – PGDA, suitable to comply with European VOC emissions regulations.

Show details
Easygel DO

Personal Care

Show details
Element 14 PDMS 10-A

Pharmaceutical

Show details
Element 14 PDMS 100

H I & I, Metal Fabricators, CASE, Personal Care, Plastics

Show details
Element 14 PDMS 1000

CASE, H I & I

Show details
Element 14 PDMS 100K

H I & I,Metal Fabricators

Show details
Element 14 PDMS 10K

CASE, H I & I, Ink, Lubricants, Plastics

Show details
Element 14 PDMS 12.5K

CASE, Plastics, Personal Care

Show details
Element 14 PDMS 20

Lubricants

Show details
Element 14 PDMS 200

CASE, Personal Care

Show details
Element 14 PDMS 30K

CASE, Plastics

Show details
Element 14 PDMS 350

CASE, Electric, H I & I, Personal Care, Pharmaceutical

Show details
Element 14 PDMS 5-A

Electric, H I & I, Personal Care, Pharmaceutical

Show details
Element 14 PDMS 50

Ink, Lubricants, CASE, Personal Care, Plastics

Show details
Element 14 PDMS 500

Adhesives/Sealants/Elastomers, Metal Fabricators

Show details
Element 14 PDMS 5K

Lubricants

Show details
Element 14 PDMS 600K

CASE, Electric

Show details
Element 14 PDMS 60K

CASE, H I & I, Lubricants, Plastics

Show details
ELEMENT14* PDMS 100K

Standard PDMS fluid

Show details
ELEMENT14* PDMS 500

Standard PDMS fluid

Show details
ELEMENT14* PDMS 5K

Standard PDMS fluid

Show details
Emcat 30

Construction,Paints and Coatings

Show details
Emchlor 57
Show details
Emchlor 1/ Monochlorotoluene

Construction

Show details
Emchlor 42

Lubricants,Paints and Coatings

Show details
Emchlor 45

Lubricants

Show details
Emchlor 52

Adhesives/Sealants/Elastomers,Lubricants

Show details
Emchlor 5761
Show details
EMCO 828

Paint and Coatings

Show details
Emco Df-255

Adhesives/Sealants/Elastomers

Show details
Emco DMDC

Paints and Coatings

Show details
Emco ER 170

Paints and Coatings

Show details
Emco Modifier 505

Paints and Coatings

Show details
Emco Modifier 68

Construction

Show details
Emco NP 9.5

Adhesives/Sealants/Elastomers,H I & I,Lubricants,Metal Fabricators,Paints and Coatings,Personal Care,Plastics,Printing Solvents

Show details
EMCO T5000

Paints and Coatings,

Show details
Emcomide 121

Construction,H I & I,Lubricants

Show details
Emcomine LO

H I & I

Show details
Emcotaine CAB

H I & I,Personal Care

Show details
Emsil 951

Construction

Show details
Emsil D5 1202

Personal Care, H I&I

Show details
Emsil D5 1202

CASE

Show details
Emsil D56

Personal Care

Show details
Emsil EM2133

H I & I

Show details
Emsil EM2133 35%

H I&I

Show details
Emsil EM2135

H I & I

Show details
Emsil EM2163

H I & I,Printing Solvents

Show details
Emsil EM60K-50T
Show details
Emsil PDMS 10

H I & I

Show details
Emsil PDMS 100

CASE, Electric, H I & I, Personal Care, Pharmaceutical

Show details
Emsil PDMS 1000

H I & I

Show details
Emsil PDMS 350

CASE, HI&I, Lubricants, Personal Care,

Show details
Emsol 100

Adhesives/Sealants/Elastomers, Construction, H I & I, Ink, Lubricants, Paint and Coatings, Pharmaceutical, Printers, Printing Solvents

Show details
Emsol 150

Adhesives/Sealants/Elastomers, Agriculture Supply, Electric, H I & I, Ink, Lubricants, Paint and Coatings, Plastics, Printing Solvents

Show details
Emtol 28

Printing Solvents

Show details
Emtol 4

Adhesives/Sealants/Elastomers,H I & I,Ink,Lubricants,Paints and Coatings,Plastics

Show details
Emulsion F

Paint and Coatings

Show details
EMULSION SM 2112 NPF
Show details
Epoxidized Soybean Oil

Adhesives/Sealants/Elastomers,Agriculture Supply,Lubricants,Paints and Coatings,Plastics

Show details
Epoxy Resin 828

Adhesives/Sealants/Elastomers,Construction,Paints and Coatings,Tanneries and Leather

Show details
EPY-188

Personal Care

Show details
EPZ 309
Show details
Esi-Cryl 850
Show details
Essential 2352

Construction,

Show details
Essential FCA054

Adhesives/Sealants/Elastomers

Show details
Essential R2136

Construction

Show details
Essential R5810

Lubricants

Show details
Ethyl Acetate 99%

Adhesives/Sealants/Elastomers, Food, H I & I, Ink, Paint and Coatings, Personal Care, Pharmaceutical, Plastics, Printers, Printing Solvents

Show details
Ethyl Acetate 99% Fg Kosher F Psvr
Show details
Ethyl Acetate 99% Kosher

Food

Show details
Ethyl Acetate NF Kosher
Show details
Ethyl Alcohol - 190 Proof USP-Kosher

Food, Pharmaceutical

Show details
Ethyl Alcohol - 200 Proof Tech

Electric, Paint and Coatings

Show details
Ethyl Alcohol 200 Proof USP Kosher

Agriculture Supply,Food/Flavors/Fragrances,Ink,Personal Care,Pharmaceuticals

Show details
Ethyl Lactate

Construction, H I & I, Ink

Show details
Ethyl Methacrylate (15 ppm MEHQ)
Show details
Ethylene carbonate S
Show details
Ethylene Glycol 39% Inhibited

H I & I

Show details
Ethylene Glycol 50/50 Inhibited Green

H I & I

Show details
Ethylene Glycol Anti-Freeze Grade

HI&I,

Show details
Ethylene Glycol Industrial

Adhesives/Sealants/Elastomers, Agriculture Supply, Construction, H I & I, Ink, Lubricants, Metal Fabricators, Paint and Coatings, Pharmaceutical, Printing Solvents, Water Treatment

Show details
Ethylene Glycol Inhibited 30% Pink

H I & I

Show details
Ethylene Glycol Inhibited w/ TR

H I & I

Show details
Ethylene-Vinyl Acetate Copolymer 07

Paints and Coatings

Show details
Ethylenediamine pure

Adhesives/Sealants/Elastomers, Lubricants, Paint and Coatings, Pharmaceutical, Plastics, Printing Solvents

Show details
Eumulgin O 2

Is an Oleth-2 polymer that can be universally applied as a non-ionic emulsifier for cosmetic O/W emulsions and HCI applications.

Show details
EUPIROL 100

H I & I

Show details
Evogen GT Concentrate 10X UF

H I & I

Show details
Evogen M.P. 500-V

Construction,

Show details
Evozyme Multi Purpose Concentrate 10XF

Construction

Show details
ExBar 325

Paint and Coatings, Adhesives/Sealants/Elastomers, Plastics

Show details
ExBar 400

Paint and Coatings, Adhesives/Sealants/Elastomers, Plastics

Show details
ExBar 400

These products are manufactured from a buff-colored barium sulfate ore. Strict quality control results in consistent products that are used in friction materials, primers, acoustical compounds, rubber compounds, adhesives, sealants and many other applications

Show details
ExBar C

Paint and Coatings, Adhesives/Sealants/Elastomers, Plastics

Show details
ExBar C

ExBar®C is a blend of high quality natural barium sulfate and calcium carbonate ores. Strict quality control during manufacture results in a consistent product used in plastics, rubber, adhesives, sealants, and many other applications.

Show details
ExBar HD

Paint and Coatings, Adhesives/Sealants/Elastomers, Plastics

Show details
ExBar HD

Excalibar Minerals' Barytes products are manufactured from a high quality natural barium sulfate ore. Strict quality control during manufacture results in consistent products that are used in paints, plastics, rubber, adhesives, sealants, friction material and many other applications. The ExBar® HD line features high density for applications that are non-color critical.

Show details
ExBar HD 2

Paint and Coatings, Adhesives/Sealants/Elastomers, Plastics

Show details
ExBar HD 2

Excalibar Minerals' Barytes products are manufactured from a high quality natural barium sulfate ore. Strict quality control during manufacture results in consistent products that are used in paints, plastics, rubber, adhesives, sealants, friction material and many other applications. The ExBar® HD line features high density for applications that are non-color critical.

Show details
ExBar HD 200

Paint and Coatings, Adhesives/Sealants/Elastomers, Plastics

Show details
ExBar HD 200

Excalibar Minerals' Barytes products are manufactured from a high quality natural barium sulfate ore. Strict quality control during manufacture results in consistent products that are used in paints, plastics, rubber, adhesives, sealants, friction material and many other applications. The ExBar® HD line features high density for applications that are non-color critical.

Show details
ExBar HD 3

Paint and Coatings, Adhesives/Sealants/Elastomers, Plastics

Show details
ExBar HD 3

Excalibar Minerals' Barytes products are manufactured from a high quality natural barium sulfate ore. Strict quality control during manufacture results in consistent products that are used in paints, plastics, rubber, adhesives, sealants, friction material and many other applications. The ExBar® HD line features high density for applications that are non-color critical.

Show details
ExBar HD 325

Paint and Coatings, Adhesives/Sealants/Elastomers, Plastics

Show details
ExBar HD 325

Excalibar Minerals' Barytes products are manufactured from a high quality natural barium sulfate ore. Strict quality control during manufacture results in consistent products that are used in paints, plastics, rubber, adhesives, sealants, friction material and many other applications. The ExBar® HD line features high density for applications that are non-color critical.

Show details
ExBar HD 400

Paint and Coatings, Adhesives/Sealants/Elastomers, Plastics

Show details
ExBar HD 400

Excalibar Minerals' Barytes products are manufactured from a high quality natural barium sulfate ore. Strict quality control during manufacture results in consistent products that are used in paints, plastics, rubber, adhesives, sealants, friction material and many other applications. The ExBar® HD line features high density for applications that are non-color critical.

Show details
ExBar W 325

Paint and Coatings, Adhesives/Sealants/Elastomers, Plastics

Show details
ExBar W 325

ExBar® W high-purity white barites are manufactured using only the highest quality
white, natural barium sulfate ore. Strict quality control results in consistent products that
are used in paints, plastics, rubber, adhesives, sealants, and many other applications
where color and purity are principle concerns.

Show details
ExBar W1

Paint and Coatings, Adhesives/Sealants/Elastomers, Plastics

Show details
ExBar W2

Paint and Coatings, Adhesives/Sealants/Elastomers, Plastics

Show details
ExBar W3

Paint and Coatings, Adhesives/Sealants/Elastomers, Plastics

Show details
ExBar W3

ExBar® W high-purity white barites are manufactured using only the highest quality
white, natural barium sulfate ore. Strict quality control results in consistent products that
are used in paints, plastics, rubber, adhesives, sealants, and many other applications
where color and purity are principle concerns.

Show details
ExBar W325

Adhesives/Sealants/Elastomers

Show details
ExBar W4

Paint and Coatings, Adhesives/Sealants/Elastomers, Plastics

Show details
ExBar W4

ExBar® W high-purity white barites are manufactured using only the highest quality
white, natural barium sulfate ore. Strict quality control results in consistent products that
are used in paints, plastics, rubber, adhesives, sealants, and many other applications
where color and purity are principle concerns.

Show details
ExBar W400

Paint and Coatings, Adhesives/Sealants/Elastomers, Plastics

Show details
Exxal™ 10

Water Treatment

Show details
Exxsol™ D-110

Agriculture Supply, Lubricants, Paint and Coatings

Show details
Exxsol™ D-80

Lubricants, H I & I

Show details
Exxsol™ D-95

H I & I,Lubricants,Plastics

Show details
Ferric Chloride
Show details
FF160

Lubricant, Paints and Coatings

Show details
FF170

Lubricant, Paints and Coatings

Show details
Flashcorr VpCI

Is a highly effective, non-toxic, environmentally safe cleaner that removes and neutralizes even the harshest of salt build-up from any metal surface.FlashCorr VpCI represents an environmental and economic breakthrough in corrosion prevention. FlashCorr VpCI enables superior protection of metal surfaces

Show details
Flexatrac NTA 100

Food/Flavors/Fragrances,H I & I

Show details
Fluoboric Acid
Show details
Foamblast 240
Show details
Formaldehyde 37%-11 Technical

Adhesives/Sealants/Elastomers, Agriculture Supply, H I & I, Lubricants, Printing Solvents, Water Treatment, Pharmaceutical,

Show details
Formaldehyde 37%-7%

Pharmaceutical,

Show details
Formamide

It is a clear liquid which is miscible with water and has an ammonia-like odor. It is chemical feedstock for the manufacture of sulfa drugs, other pharmaceuticals, herbicides, pesticides and the manufacture of hydrocyanic acid.

Show details
FORMASIL 433

H I & I, Printing

Show details
FORMASIL 45

H I & I, Printing Food/flavor/fragrance/plastics

Show details
Formasil 593

H I & I

Show details
FORMASIL 593

H I & I, Printing

Show details
Formic Acid 85%

Adhesives/Sealants/Elastomers, Lubricants, Paint and Coatings, Pharmaceutical, Plastics, Printing Solvents

Show details
Formic Acid 90%

Adhesives/Sealants/Elastomers, Lubricants, Paint and Coatings, Pharmaceutical, Plastics, Printing Solvents, HI&I,

Show details
Formic acid 90%

Adhesives/Sealants/Elastomers, Lubricants, Paint and Coatings, Pharmaceutical, Plastics, Printing Solvents

Show details
Formic Acid 95%

Adhesives/Sealants/Elastomers, Lubricants, Paint and Coatings, Pharmaceutical, Plastics, Printing Solvents

Show details
Formic acid 99-100%

Adhesives/Sealants/Elastomers, Lubricants, Paint and Coatings, Pharmaceutical, Plastics, Printing Solvents

Show details
Foro SapH Etch
Show details
Foro SapH Ethc with Foam Additive(pail)
Show details
Fortis

HI&I,

Show details
Furfuryl Alcohol

Paints and Coatings

Show details
Genzyme Ag-340

H I & I

Show details
Glacial Acetic Acid

Adhesives/Sealants/Elastomers, Construction, Food, H I & I, Lubricants, Paint and Coatings, Personal Care, Pharmaceutical, Plastics, Printing Solvents

Show details
Glacial Acrylic Acid 99%
Show details
Gluconic Acid 50% Tech

H I & I, Printing Solvents

Show details
Glucopon 215 UP

HI&I,

Show details
Glucopon 225 DK

Adhesives/Sealants/Elastomers,H I & I

Show details
Glucopon 420 UP

Agriculture Supply, HI&I, Personal Care

Show details
Glucopon 420 UP/MB

H I & I

Show details
Glucopon 425N

H I & I,Paints and Coatings,Water Treatment

Show details
Glucopon 50 G
Show details
Glucopon 600 UP

H I & I

Show details
Glucopon 625 UP

H I & I

Show details
Glutaraldehyde, 50%, 7% Max MeOH

H I & I,Printing Solvents

Show details
Glycerine 99.5% Technical Grade

Adhesives/Sealants/Elastomers,Construction,H I & I,Ink,Lubricants,Metal Fabricators,Paints and Coatings,Personal Care,Pharmaceuticals,Plastics,Printers,Printing Solvents,Water Treatment

Show details
Glycerine 99.7% USP K

Adhesives/Sealants/Elastomers,Agriculture Supply,Construction,Food/Flavors/Fragrances,H I & I,Ink,Lubricants,Metal Fabricators,Paints and Coatings,Personal Care,Pharmaceuticals,Plastics,Printers,Tanneries and Leather,Water Treatment

Show details
Glycol Ether DB

Adhesives/Sealants/Elastomers, Construction, H I & I, Ink, Lubricants, Metal Fabricators, Paint and Coatings, Plastics, Personal Care, Printers, Printing Solvents, Water Treatment

Show details
Glycol Ether DB Acetate

Adhesives/Sealants/Elastomers, Construction, Ink, Paint and Coatings, Plastics, Printers

Show details
Glycol Ether DE Acetate

Paints and Coatings,Printers,Printing Solvents

Show details
Glycol Ether DE Low Gravity

Construction, H I & I, Ink, Paint and Coatings, Personal Care, Printing Solvents, Tanneries & Leather

Show details
Glycol Ether DM

Agriculture Supply, H I & I, Paint and Coatings, Personal Care

Show details
Glycol Ether DP
Show details
Glycol Ether DPM

Adhesives/Sealants/Elastomers, Construction, Food, H I & I, Ink, Lubricants, Metal Fabricators, , Paint and Coatings, Pharmaceutical, Plastics, Printers, Printing Solvents, Tanneries & Leather

Show details
Glycol Ether DPM Acetate

Construction, Food, H I & I, Ink, Paint and Coatings, Printing Solvents

Show details
Glycol Ether DPNB

Construction, H I & I, Lubricants, Paint and Coatings, Plastics, Printing Solvents

Show details
Glycol Ether DPNP

H I & I, Paint and Coatings, Plastics

Show details
Glycol Ether EB

Construction, Food, H I & I, Ink, Lubricants, Metal Fabricators, Paint and Coatings, Printers, Printing Solvents, Water Treatment

Show details
Glycol Ether EB Acetate

Construction, Ink, Paint and Coatings, Plastics

Show details
Glycol Ether EE

H I & I

Show details
Glycol Ether EE Acetate

Paint and Coatings

Show details
Glycol Ether EEP

Construction, H I & I, Ink, Metal Fabricators, Paint and Coatings, Plastics

Show details
Glycol Ether EP

H I & I, Metal Fabricators, Paint and Coatings

Show details
Glycol Ether EPH

H I & I, Lubricants, Paint and Coatings, Personal Care, Tanneries & Leather

Show details
Glycol Ether PE

Printing Solvents

Show details
Glycol Ether PM

Adhesives/Sealants/Elastomers, Agriculture Supply, Construction, Electric, H I & I, Ink, Lubricants, Metal Fabricators, Paint and Coatings, Plastics, Plating, Printing Solvents

Show details
Glycol Ether PM Acetate

Adhesives/Sealants/Elastomers, Construction, Electric, Ink, Lubricants, Paint and Coatings, Printing Solvents

Show details
Glycol Ether PNB

H I & I, Ink, Lubricants, Paint and Coatings, Printing Solvents

Show details
Glycol Ether PNP

Adhesives/Sealants/Elastomers, H I & I, Lubricants, Plastics, Paint and Coatings, Printing Solvents

Show details
Glycol Ether PPH

H I & I,Lubricants,Paints and Coatings,Printers

Show details
Glycol Ether TPM

H I & I, Ink, Lubricants, Paint and Coatings, Plastics, Printing Solvents

Show details
Glyoxal 40%

Adhesives/Sealants/Elastomers, Lubricants, Paint and Coatings, Pharmaceutical, Plastics, Printing Solvents

Show details
Gov't Formula C (3A)

Printing Solvent, H I & I,

Show details
Gov't Formula D2 (3A) Anhydrous

Printing Solvent, H I & I,

Show details
Gov't Formula 1 (1-1)

Paints and Coatings,

Show details
Gov't Formula A (3A)

Printing Solvent, H I & I,

Show details
Gov't Formula A (3A) Anhydrous

Printing Solvent, H I & I,

Show details
Gov't Formula A2 (3A)

Printing Solvent, H I & I,

Show details
Gov't Formula A2 (3A) Anhydrous

Printing Solvent, H I & I,

Show details
Gov't Formula C (1-1) Anhydrous

Printing Solvent, H I & I,

Show details
Gov't Formula D2 (3A) Anhydrous

Paints and Coatings,

Show details
Gov't Formula III (1-1)

Paints and Coatings,

Show details
Gov't Formula III (1-1) Anhydrous

Paints and Coatings,

Show details
Graphene Black 3X

Paint and Coatings

Show details
Hallstar 653

Personal Care

Show details
Hallstar BST-COS

Food/Flavors/Fragrances,Metal Fabricators

Show details
Hallstar EGDS

Personal Care

Show details
Hallstar EGMS

H I & I, Personal Care

Show details
Hallstar GMS Pure

Personal Care

Show details
Hallstar GMS Pure Prill

Adhesives/Sealants/Elastomers,Agriculture Supply,Personal Care

Show details
Hallstar GMS SE

Food, Personal Care

Show details
Hallstar IPP
Show details
Hallstar PEG 400 DO
Show details
Hallstar PEG 6000 DS

H I & I,Personal Care

Show details
Hallstar Tab-2V

Personal Care

Show details
Heptane

Adhesives/Sealants/Elastomers, Construction, H I & I, Ink, Lubricants, , Metal Fabricators, Paint and Coatings, Personal Care, Pharmaceutical, Plastics, Printers, Printing Solvents

Show details
Hexane

Adhesives/Sealants/Elastomers, Construction, H I & I, Lubricants, Paint and Coatings, Pharmaceutical, Plastics, Printing Solvents

Show details
Hexylene Glycol

Agriculture Supply, Food, H I & I, Lubricants, Paint and Coatings, Personal Care, Printing Solvents, Water Treatment

Show details
Hi Sweet 42

Food/Flavors/Fragrances

Show details
High Oleic Safflower Oil
Show details
Hikorez A-1100

Adhesives/Sealants/Elastomers,Plastics

Show details
Hikorez C-1100

Adhesives/Sealants/Elastomers,

Show details
Hirenol CKA-1636

Adhesives/Sealants/Elastomers,

Show details
HP ISOHEXANE
Show details
Hydrocal 2000

Lubricants

Show details
Hydrocal 500

Printing Solvents

Show details
Hydrochloric Acid, Acs Grade

Pharmaceuticals

Show details
Hydrofluoric Acid 49%

H I & I

Show details
Hydrofluoric Acid 70%

Paints and Coatings,

Show details
Hydrogen Peroxide 26% tech
Show details
Hydrogen Peroxide 30% Tech

Paints and Coatings

Show details
Hydrogen Peroxide 34% Food Grade

Agriculture Supply,Food/Flavors/Fragrances,H I & I

Show details
Hydrogen Peroxide 34% Tech

Adhesives/Sealants/Elastomers

Show details
Hydrogen Peroxide 35% - Super D

Personal Care

Show details
Hydrogen Peroxide 35% Food Grade

Food, H I & I, Lubricants

Show details
Hydrogen Peroxide 35% Tech.

Water Treatment

Show details
Hydrogen Peroxide 50%, Super D
Show details
Hydrogen Peroxide 50%, Tech.

Agriculture Supply, Pharmaceutical

Show details
Hydroxyacetic (Glycolic) Acid

Food, H I & I, Printing Solvents, Water Treatment,

Show details
Ida-Soil D-772
Show details
Indusil 139

Rubber, Paints and Coatings

Show details
Indusil ESS 110

HI&I,

Show details
Indusil Fina

Plastics

Show details
Indusil SQX 3

Lubricants

Show details
Indusil SQX1

Lubricants

Show details
Industrol 4141
Show details
Industrol DF 204
Show details
Inhibited Ethylene Glycol, Clear

H I & I

Show details
Inhibited Ethylene Glycol, green

H I & I

Show details
Inhibited Ethylene Glycol, Green

H I & I

Show details
Inhibited Ethylene Glycol, Pink

H I & I

Show details
INHIBITED ETHYLENE GLYCOL, PINK

H I & I

Show details
Inhibited Propylene Glycol - 100% - Clear

H I & I

Show details
Inhibited Propylene Glycol - 60%

H I & I

Show details
Inoterra DWE
Show details
InoterraDWF

Optimized blend that uses the advantage of synergy between natural alcohol ethoxylates and 2-PH surfactants. Presence of water provides the advantage of better phase stability.

Show details
IPDI Monomer

Adhesives/Sealants/Elastomers, Construction, Paint and Coatings

Show details
Irgasan DP 300
Show details
IRON OXIDE RED 110

Adhesives/Sealants/Elastomers

Show details
IRON OXIDE RED 1250EZ

Construction,Paints and Coatings,Plastics

Show details
IRON OXIDE Red 1350EZ

Paints and Coatings

Show details
IRON OXIDE RED 1450EZ

Plastics

Show details
IRON OXIDE RED 160
Show details
IRON OXIDE YELLOW 311

Paints and Coatings

Show details
Iron Oxide Yellow 313

Paints and Coatings

Show details
IRON OXIDE YELLOW 8150EZ

Paints and Coatings

Show details
Iron Oxide Yellow 8170EZ

Paints and Coatings

Show details
Isobutyl Acetate

Adhesives/Sealants/Elastomers, Paint and Coatings, Printers

Show details
Isobutyl Alcohol

H I & I, Ink, Paint and Coatings, Printing Solvents

Show details
Isobutyl Isobutyrate / IBIB

Construction,Paints and Coatings,Printing Solvents

Show details
IsoDOSS 60IP

Paint and Coatings

Show details
IsoDOSS 60IP
Show details
IsoDOSS 70 DG

Paint and Coatings

Show details
IsoDOSS 70 DG
Show details
IsoDOSS 70E

Paint and Coatings

Show details
ISODOSS 70PG

H I & I, Lubricants

Show details
IsoDOSS 75DG

Paint and Coatings

Show details
IsoDOSS 75DG
Show details
IsoDoss 75E

Paint and Coatings

Show details
IsoDoss 75E
Show details
IsoDoss 75PG
Show details
Isononanoic Acid

Personal Care

Show details
Isopar™ C

Adhesives/Sealants/Elastomers,H I & I,Personal Care

Show details
Isopar™ E

Adhesives/Sealants/Elastomers,H I & I,Paints and Coatings

Show details
Isopar™ G

Adhesives/Sealants/Elastomers,Food/Flavors/Fragrances,H I & I,Lubricants,Paints and Coatings,Pharmaceuticals,Printing Solvents

Show details
Isopar™ H

Adhesives/Sealants/Elastomers,H I & I,Lubricants,Paints and Coatings,Personal Care

Show details
Isopar™ K
Show details
Isopar™ L

Adhesives/Sealants/Elastomers,Agriculture Supply,Construction,H I & I,Lubricants,Metal Fabricators,Personal Care,Pharmaceuticals,Printing Solvents

Show details
Isopar™ M

Agriculture Supply,Food/Flavors/Fragrances,H I & I,Lubricants,Metal Fabricators,Paints and Coatings,Personal Care,Plastics,Tanneries and Leather

Show details
Isopar™ V

Agriculture Supply,H I & I,Lubricants,Paints and Coatings

Show details
Isophorone

Paint and Coatings, Printing Solvents

Show details
Isophorone Diamine (IPDA)

Construction

Show details
Isopropanolamine

Adhesives/Sealants/Elastomers, Lubricants, Paint and Coatings, Pharmaceutical, Plastics, Printing Solvents

Show details
Isopropyl Acetate

Ink, Paint and Coatings, Printing Solvents

Show details
Isopropyl Alcohol 99%

Adhesives/Sealants/Elastomers, Agriculture Supply, Construction, Electric, H I & I, Ink, Lubricants, Paint and Coatings, Metal Fabricators, Personal Care, Pharmaceutical, Plastics, Plating, Printers, Printing Solvents, Tanneries & Leather, Water Treatment

Show details
Isopropyl Alcohol 99% USP-Kosher

H I & I, Personal Care, Pharmaceutical

Show details
Isopropyl Ether(IPE)
Show details
Isopropyl Palmitate (IPP)

Personal Care

Show details
Iwp 261
Show details
Jayflex L11P/Diundecyl Phthalate
Show details
Ker 1009

Paints and Coatings

Show details
Ker 220

Paints and Coatings

Show details
Ker 3001-X-75

Paints and Coatings

Show details
Ker 3004

Paints and Coatings

Show details
Ker 3004N

Paint and Coatings

Show details
KER 3007K Epoxy Resin

Paints and Coatings

Show details
KER 3032 Epoxy ResinBags

Paints and Coatings

Show details
Ker 8132

Construction

Show details
Ker 880

Paint and Coatings

Show details
Keropur™ AP 205-20
Show details
Kerosene K-1

HI&I,

Show details
Klearfac AA 270
Show details
Kollisolv PEG 1000

Paints and Coatings

Show details
Konasil K-200

Adhesives/Sealants/Elastomers,Construction,H I & I,Ink,Lubricants,Paints and Coatings,Personal Care,Plastics,Tanneries and Leather

Show details
Konasil K-D15

H I & I

Show details
Konasil K-P20

Construction,Paints and Coatings

Show details
Konix FA-505

Paints and Coatings

Show details
Konix GP-700

Paints and Coatings

Show details
Konix PP-2000

Paints and Coatings

Show details
Konix PP-400

Paints and Coatings

Show details
Konix SC-3603

Paints and Coatings

Show details
Korantin BH
Show details
Korantin MAT

Recommended for neutral to alkaline conditions. Soluble in alcohols and dilute caustic solutions (i.e. 10% soluble in 5% caustic solution) (vehicle and transportation care, food and beverage processing).

Show details
L.D. Naphtha

Agriculture Supply, H I & I, Ink, Paint and Coatings, Printing Solvents

Show details
Lactic Acid 88% FCC-K

Adhesives/Sealants/Elastomers,Food/Flavors/Fragrances,H I & I,Paints and Coatings,Personal Care,Plastics

Show details
Lanolin Usp

Personal Care

Show details
Larostat 264

Anhydrous anti stat

Show details
Lathanol LAL Coarse
Show details
Lathanol LAL Flake
Show details
Lathanol LAL Powder

Personal Care

Show details
LE-410

Lubricants paints & Coatings, H I & I

Show details
LE-420

Lubricants paints & Coatings, H I & I

Show details
LE-45

Lubricants paints & Coatings, H I & I

Show details
LE-46

Lubricants paints & Coatings, H I & I

Show details
LE-460

Lubricants paints & Coatings, H I & I

Show details
LE-9300

Lubricants paints & Coatings, H I & I

Show details
Lecithin, Fcc

Lubricants,Paints and Coatings

Show details
Ligastar AL D2(18/bags per pallet)
Show details
Lime, Hydrated

Water Treatment

Show details
Linseed Oil - Boiled

Metal Fabricators

Show details
Low End Point Mineral Spirits

Adhesives/Sealants/Elastomers, Construction, H I & I, Ink, Lubricants, Metal Fabricators, Printing Solvents

Show details
Loxanol® CA 5310

Paints and Coatings,

Show details
Lurtropur MSA 100
Show details
Lutensol A 12 N
Show details
Lutensol A 65 N

Is a 100% active nonionic surfactant composed of a seven mole ethylene oxide adduct of a linear lauryl myristyl alcohol. Lutensol A 65 N Surfactant has excellent detergency and excellent wetting power, and is a moderate foamer.

Show details
Lutensol A 9 N
Show details
Lutensol AO 11

The Lutensol AO types with a medium-to-high degree of ethoxylation are char

Show details
Lutensol AO 3

The Lutensol AO types with a medium-to-high degree of ethoxylation are char

Show details
Lutensol AO 7

The Lutensol AO types with a medium-to-high degree of ethoxylation are char

Show details
Lutensol AO 8

The Lutensol AO types with a medium-to-high degree of ethoxylation are char

Show details
Lutensol AT 25 FL
Show details
Lutensol AT 25 Powder
Show details
Lutensol AT 80 FL
Show details
Lutensol AT 80 Powder
Show details
Lutensol CS 6250
Show details
Lutensol FT TO 5
Show details
Lutensol FT TO 8
Show details
Lutensol FT TO 89
Show details
Lutensol FT XP 89
Show details
Lutensol ON 60
Show details
Lutensol OP 10

Construction,Food/Flavors/Fragrances,H I & I,Ink,Lubricants,Plastics,Printing Solvents,Water Treatment

Show details
Lutensol OP 40 70%

Paints and Coatings,Pharmaceuticals

Show details
Lutensol TDA 10

Personal Care

Show details
Lutensol TDA 3

Is a 100% active nonionic surfactant composed of a 3-mole ethylene oxide adduct of tridecyl alcohol. Lutensol TDA surfactants are ethoxylated tridecyl alcohols. Members of this surfactant series show excellent rapid wetting properties, relatively low foaming levels and good detergency and versatility as emulsifiers, dispersants and solubilizers.

Show details
Lutensol TDA 6

H I & I

Show details
Lutensol TDA 8

Is a 100% active nonionic surfactant composed of an 8-mole ethylene oxide adduct of tridecyl alcohol. Lutensol TDA surfactants are ethoxylated tridecyl alcohols. Members of this surfactant series show excellent rapid wetting properties, relatively low foaming levels and good detergency and versatility as emulsifiers, dispersants and solubilizers.

Show details
Lutensol TDA 8 90%

H I & I

Show details
Lutensol TDA 9

Is a 100% active nonionic surfactant composed of a 9-mole ethylene oxide adduct of tridecyl alcohol. Lutensol TDA surfactants are ethoxylated tridecyl alcohols. Members of this surfactant series show excellent rapid wetting properties, relatively low foaming levels and good detergency and versatility as emulsifiers, dispersants and solubilizers.

Show details
Lutensol TO 12

Is C13 oxo alcohol ethoxylate designed for coatings applications. Exhibits excellent surface activity and therefore an outstanding wetting action. Lutensol® TO 12 offers good emulsifying properties.

Show details
Lutensol TO 5

Is a nonionic surfactant. It is based on a saturated iso-C13-alcohol. This product is manufactured by causing the iso-C13 oxo alcohol to react with ethylene oxide in stoichiometric proportions. The ethoxylation tempature is kept as low as possible.

Show details
Lutensol TO 6

Is a nonionic surfactant. It is based on a saturated iso-C13-alcohol. This product is manufactured by causing the iso-C13 oxo alcohol to react with ethylene oxide in stoichiometric proportions. The ethoxylation tempature is kept as low as possible.

Show details
Lutensol TO 65

Is a nonionic surfactant. It is based on a saturated iso-C13-alcohol. This product is manufactured by causing the iso-C13 oxo alcohol to react with ethylene oxide in stoichiometric proportions. The ethoxylation tempature is kept as low as possible.

Show details
Lutensol TO 7

Is an emulsifier and wetting agent by BASF. Exhibits excellent surface activity and therefore an outstanding wetting action. Lutensol® TO 7 is designed for coatings applications.

Show details
Lutensol TO 8

Is a non-ionic surfactant based on a saturated iso-C13 alcohol. Exhibits excellent surface activity, outstanding wetting action and good emulsifying properties. Lutensol® TO 8 can be used as an alternative to alkylphenol ethoxylates.

Show details
LUTENSOL TO 89

HI&I,

Show details
Lutensol XL 100

Is a nonionic surfactant, this is an alkyl polyethylene glycol ether made from a C10-Guerbet Alcohol and ethylene oxide. This contains also higher alkylene oxide in small amounts.

Show details
Lutensol XL 40

Is a nonionic surfactant. Lutensol® XL products are alkyl poly-propylene and ethylene glycol ethers made from a C10-Guerbet Alcohol and ethylene oxide. This product contains also higher alkylene oxide in small amounts. Lutensol® XL 40 is a clear to cloudy liquid at room temperature, and it tends to form a sediment.

Show details
Lutensol XL 70

Lutensol® XL 70 is a nonionic surfactant. It is an alkyl polyethylene glycol ether made from a C10-Guerbet Alcohol and ethylene oxide. This contains also higher alkylene oxide in small amounts.

Show details
Lutensol XL 79

Lutensol® XL 79 is a nonionic surfactant. It is an alkyl polyethylene glycol ether made from a C10-Guerbet Alcohol and ethylene oxide. This contains also higher alkylene oxide in small amounts.

Show details
Lutensol XL 80
Show details
Lutensol XL 90

Lutensol® XL 90 is a nonionic surfactant. It is an alkyl polyethylene glycol ether made from a C10-Guerbet Alcohol and ethylene oxide. This contains also higher alkylene oxide in small amounts.

Show details
Lutensol XP 30

Lutensol® XP 30 is a nonionic surfactant. It is an alkyl polyethylene glycol ether based on C10-Guerbet alcohol and ethylene oxide. This product is manufactured by causing the C10-alkohol to react with ethylene oxide in stoichiometric proportions. The numeric code in the product name indicates in general the degree of the ethoxilation.

Show details
Lutensol XP 40

Lutensol® XP 40 is a nonionic surfactant. It is an alkyl polyethylene glycol ether based on C10-Guerbet alcohol and ethylene oxide. This product is manufactured by causing the C10-alkohol to react with ethylene oxide in stoichiometric proportions. The numeric code in the product name indicates in general the degree of the ethoxilation.

Show details
Lutensol XP 50

Lutensol XP 50 is a liquid nonionic surfactant. Alkyl polyethylene glycol ethers based on C10-Guerbet alcohol and ethylene oxide and a degree of ethoxilation of approximately 4. Displays high levels of surface activity and exhibits Emulsifying, dispersing and wetting properties.Can be combined with anionic, cationic and nonionic surfactants and auxiliaries. Fully compatible with alkylaryl sulphonates, ehter sulphates and other sulphated and sulphonated products. Can be used to formulate acidic, alkaline and neutral cleaners that satisfy the most varied requirements.

Show details
Lutensol XP 79
Show details
Lutensol XP 80
Show details
Lutensol XP 89

H I & I

Show details
Lutensol XP 90

Will improve the wetting and boost the degreasing power of a foam cleaner. It has very fast dynamics and excellent detergency on oily soils.

Show details
Lutropur M
Show details
Lutropur MSA

H I & I

Show details
LVP 100

H I & I,Paints and Coatings

Show details
Macare G-2C

Personal Care

Show details
Macat ® AO-12

H I & I

Show details
Macat®DOSS 70 PG(S)

H I&I

Show details
Mackam 2Cysf

H I & I

Show details
Magnasoft 2059

H I & I, Metal Fabricators, CASE, Personal Care, Plastics

Show details
Magnasoft CJS

With careful selection from the more than 130 products in the Magnasoft portfolio, textile and leather makers can add just the right mix of value-adding properties to their end products, and they can do so cost-efficiently. Explore the Magnasoft product family to discover the right solution for your textile processing needs.

Show details
Magnasoft DerMa NT

providing a voluminous, silky feel to nearly all fabric types, Magnasoft Derma NT textile enhancer typically brings out the true softness in fabrics at lower use levels than other products. This textile auxiliary agent has been formulated to generally help fabrics stay their best, even after several home laundry cycles. This is accomplished by using technology that combines several chemical entities into a single, linear molecule. Versatile and easy to use, Magnasoft Derma NT textile enhancer can be applied as a spray or as an exhaust application.

Show details
Magnasoft EPS

Paints and Coatings,

Show details
Magnasoft HSSD

Textile H I & I

Show details
MAGNASOFT HWS

Textiles

Show details
MAGNASOFT JSS

Textiles

Show details
MAGNASOFT NFR-A

Textiles

Show details
MAGNASOFT NFR-B

Textiles

Show details
MAGNASOFT PLUS EMUL NA

Textiles

Show details
MAGNASOFT PRIME

Textiles

Show details
Magnasoft SilQ

Textiles

Show details
MAGNASOFT SRS

Textiles

Show details
MAGNASOFT SRS-70

Textiles

Show details
Magnasoft STE

Textiles

Show details
MAGNASOFT TLC

Textiles

Show details
MAGNASOFT XLN-1

Textiles

Show details
MAGNASOFT310

Textiles

Show details
Magnesium Nitrate 66

HI&I,

Show details
Maguard 5626

MAGUARD® 5626 is a versatile broad spectrum, one-step, hard surface
cleaner/disinfectant and sanitizer. When used as directed, this product will deliver
effective biocidal action against bacteria, fungi, and viruses. This formulation is a blend of
two premium active ingredients, hydrogen peroxide and peracetic acid (PAA), with water
and other inert ingredients. EPA accepted SARS CoV-2 label claim.

Show details
Makon 10

H I & I

Show details
Makon 12

H I & I

Show details
Makon 8

H I & I

Show details
MAKON DA 6

H I & I, Adhesives/Sealants/Elastomers

Show details
Makon L-61

HI&I, Metal Fabricators,

Show details
Makon NF-12

H I & I

Show details
MAKON NF-180

H I&I

Show details
Makon TSP-16

Agriculture Supply, HI&I, Plastics,

Show details
MAKON UD-6

H I & I

Show details
Maleic Anhydride

Paints and Coatings

Show details
Maleica AM-95

For use with Sealants and Nitrocellulose lacquers. Good for metallic pigments

Show details
Mapeg 400 MO

Plastics

Show details
Mapeg 600 DO FG
Show details
Mapeg 600 DOT
Show details
Mapeg S-40 K Flake
Show details
Maquat 4480E
Show details
Maquat C-15

HI&I,

Show details
Maquat MC1412-80%E
Show details
MAQUAT MQ2525M - 50%

H I & I

Show details
Maquat OAC

Personal Care

Show details
Maquat SC18-85%

Personal Care

Show details
MAQUAT® C2

H I & I

Show details
MAQUAT® MQ615M

H I & I,Paints and Coatings

Show details
Masodol 900

HI&I, Metal Fabricators, Printing,

Show details
MASODOL®17

Agriculture Supply, H I & I

Show details
Mason CS 15M

H I & I

Show details
Mason CS-125

HI&I,

Show details
MASON® CSEBC-80

HI&I,

Show details
Masoteric®C2SF

Construction

Show details
Masurf AF-110DE
Show details
Masurf NRW-N

Paint and Coatings

Show details
Mathe Aluminum #9

Adhesives/Sealants/Elastomers,Paints and Coatings,Plastics,Tanneries and Leather

Show details
Mathe Lithium Stearate
Show details
Max Par 50 NF

Personal Care,

Show details
MaxPar NF-70

Agricultural Supply, Adhesives/Sealants/Elastomers, HI&I, Lubricants, Personal Care,

Show details
Maxpar USP 210

Personal Care, HI&I, Lubricants, Pharmaceutical, Food/Flavors/Fragrances

Show details
MaxPar USP 350

H I & I,Lubricants,Paints and Coatings,Personal Care,Plastics

Show details
MaxPar™NF-White Mineral Oil 70 NF
Show details
MaxSolv H-250

Adhesives/Sealants/Elastomers

Show details
Mayoquest 2100

H I & I

Show details
Mazol 300 K

MAZOL 300K is a Kosher grade glycerol monooleate with excellent emulsion properties. It is an excellent emulsifier for dietetic, bakery, and confectionary food products. Applications : emulsifier in bakery products, candies, ice cream, butter, yeast, whippped toppings, icing

Show details
Mazol PGO 31K
Show details
Merpol A

Lubricants

Show details
Methanol

Adhesives/Sealants/Elastomers, Construction, Electric, H I & I, Ink, Lubricants, Metal Fabricators, Paint and Coatings, Pharmaceutical, Plastics, Printers

Show details
Methanol ACS
Show details
Methyl Acetate

Construction,Ink,Paints and Coatings

Show details
Methyl Acetate HP

Agriculture Supply,H I & I,Ink,Paints and Coatings,Printing Solvents

Show details
Methyl Amyl Ketone

Construction, Paint and Coatings

Show details
Methyl Ethyl Ketone

Adhesives/Sealants/Elastomers, Agriculture Supply, Construction, Food, H I & I, Ink, Lubricants, Metal Fabricators, Paint and Coatings, Personal Care, Plastics, Printers, Printing Solvents

Show details
Methyl Isoamyl Ketone

Paint and Coatings

Show details
Methyl Isobutyl Ketone / MIBK

H I & I, Ink, Metal Fabricators, Paint and Coatings, Plastics, Printing Solvents

Show details
Methyl Paraben USP

Agriculture Supply, H I & I, Ink, Personal Care

Show details
Methyl Propyl Ketone / Mpk

Construction,Ink,Paints and Coatings

Show details
Methyl Soyate

Paint and Coatings

Show details
Methyl Soyate
Show details
Methyl Tertiary Butyl Ether / Mtbe

Pharmaceuticals

Show details
Methyldiethanolamine

Adhesives/Sealants/Elastomers, Lubricants, Paint and Coatings, Pharmaceutical, Plastics, Printing Solvents

Show details
Methylene Chloride

Adhesives/Sealants/Elastomers, Agriculture Supply, Construction, H I & I, Ink, Lubricants, Pharmaceutical, Paint and Coatings, Plastics, Printing Solvents

Show details
Milcoside 102NB

H I & I

Show details
Mineral Seal Oil

Construction, H I & I, Lubricants, Metal Fabricators, Paint and Coatings, Personal Care

Show details
Mineral Spirits, Odorless

Adhesives/Sealants/Elastomers, Agriculture Supply, Construction, Food, H I & I, Ink, Lubricants, Metal Fabricators, Paint and Coatings, Personal Care, Printing SolventsWater Treatment

Show details
Mineral Spirits, Regular

H I & I, Construction, Lubricants, Metal Fabricators, Paint and Coatings, Printing Solvents

Show details
Mineral Spirits/66 1%

Construction, Adhesives/Sealants/Elastomers, H I & I, Ink, Lubricants, Metal Fabricators, Paint and Coatings, Personal Care, Plastics, Plating, Printing Solvents

Show details
Monoammonium Phosphate Gran
Show details
Monocalcium Phosphate Food Grade

Food/Flavors/Fragrances

Show details
Monoethanolamine

Adhesives/Sealants/Elastomers, Construction, H I & I, Ink, Lubricants, Metal Fabricators, , Paint and Coatings, Personal Care, Producer, Water Treatment

Show details
Monoisopropylamine
Show details
Monoisopropylamine 70%(MIPA)

Plastics, HI&I,

Show details
Monopotassium Phosphate MKP FCC

H I & I

Show details
Monosodium Phosphate Anhy. Fg

Agriculture Supply,Pharmaceuticals

Show details
Monosodium Phosphate Tech Powder

Ink

Show details
Monosodium Phosphate, Tech Granular

H I & I

Show details
Morpholine

Adhesives/Sealants/Elastomers, Lubricants, Paint and Coatings, Pharmaceutical, Plastics, Printing Solvents, Water Treatment,

Show details
MP 10-52

Paints and Coatings

Show details
MP 12-50

Paints and Coatings

Show details
MP 12-50

Paints and Coatings

Show details
Mp Diol

Adhesives/Sealants/Elastomers,Ink,Paints and Coatings

Show details
Muriatic Acid 20 Deg Baume

Adhesives/Sealants/Elastomers, H I & I, Metal Fabricators, Plating, Water Treatment

Show details
Myristic Acid 99% FGK

Personal Care

Show details
N-(2-Aminoethyl)ethanolamine

Adhesives/Sealants/Elastomers, Lubricants, Paint and Coatings, Pharmaceutical, Plastics, Printing Solvents

Show details
N-(2-HYDROXYETHYL)-2-PYRROLIDONE
Show details
N-Butyl Acetate

Adhesives/Sealants/Elastomers, H I & I, Ink, Lubricants, Metal Fabricators, Paint and Coatings, Personal Care, Plastics, Printing Solvents

Show details
N-Butyl Alcohol

Adhesives/Sealants/Elastomers, Paint and Coatings, Plastics, Printing Solvents

Show details
N-Butyl Propionate

Paints and Coatings

Show details
N-Ethyldiisopropylamine
Show details
N-ETHYLPYRROLIDONE-2

Adhesives/Sealants/Elastomers, Lubricants, Paint and Coatings, Pharmaceutical, Plastics, Printing Solvents

Show details
N-Heptane
Show details
N-Methyldiethanolamine

Ink,Lubricants

Show details
N-Methylpyrrolidone

Adhesives/Sealants/Elastomers, Lubricants, Paint and Coatings, Pharmaceutical, Plastics, Printing Solvents

Show details
N-Octyl-2-pyrrolidone

Adhesives/Sealants/Elastomers, Lubricants, Paint and Coatings, Pharmaceutical, Plastics, Printing Solvents

Show details
N-Octylamine

Adhesives/Sealants/Elastomers, Lubricants, Paint and Coatings, Pharmaceutical, Plastics, Printing Solvents

Show details
N-Pentyl Propionate

Paints and Coatings

Show details
N-Propyl Acetate

H I & I, Ink, Paint and Coatings, Plastics, Printers, Printing Solvents

Show details
N-Propyl Alcohol

H I & I, Ink, Paint and Coatings, Plastics, Printers, Printing Solvents

Show details
N-Propyl Bromide, Stabilized

Construction

Show details
N-Vinyl-2-pyrrolidone

The NVP monomer is commonly used as a reactive diluent in ultraviolet and electron-beam curable polymers applied as inks, coatings or adhesives.

Show details
N,N-Dimethylacetamide
Show details
N,N-Dimethylethanolamine

Adhesives/Sealants/Elastomers, Lubricants, Paint and Coatings, Pharmaceutical, Plastics, Printing Solvents

Show details
N,N-Dimethylformamide

Adhesives/Sealants/Elastomers, Lubricants, Paint and Coatings, Pharmaceutical, Plastics, Printing Solvents

Show details
N,N-Dimethylisopropanolamine
Show details
N,N'-Dimethyl urea
Show details
Nacconol 40 Granular

H I & I

Show details
Nacconol 90 Granular

Adhesives/Sealants/Elastomers, H I & I

Show details
Naphtha 140

Adhesives/Sealants/Elastomers, Construction, Food, H I & I, Ink, Lubricants, Metal Fabricators, Paint and Coatings, Personal Care, Plastics, Printing Solvents

Show details
Neodecanoic Acid Prime

Adhesives/Sealants/Elastomers,H I & I,Lubricants

Show details
Neol Neopentylglycol
Show details
Neutronyx 656

H I & I, Personal Care

Show details
NewBar

Paint and Coatings, Adhesives/Sealants/Elastomers, Plastics

Show details
NewBar

Barium sulfate used in weighting applications requiring a 4.2 specific gravity. This is a certified API product for drilling fluid applications required for heavy weight muds.

Show details
NewWate

Paint and Coatings, Adhesives/Sealants/Elastomers, Plastics

Show details
NewWate

Barium sulfate used in applications requiring a lower specific gravity in cost sensitive applications. This is a certified API product for drilling applications for lighter weight fluids

Show details
Ninate 411

H I & I, Paint and Coatings, Plastics, Plating

Show details
Ninol 11-CM

Construction, H I & I, Metal Fabricators

Show details
Ninol 1281

H I & I,Plastics

Show details
Ninol 1301

Lubricants,Metal Fabricators

Show details
Ninol 201

Printing Solvents

Show details
Ninol 30-LL

H I & I,Personal Care

Show details
Ninol 40-CO

H I & I, Personal Care, Pharmaceutical

Show details
Ninol 49-CE

H I & I, Personal Care, Pharmaceutical

Show details
Ninol 5024

H I & I

Show details
Ninol 96-SL

H I & I, Personal Care, Pharmaceutical

Show details
Ninol C-5

Agriculture Supply, H I & I, Lubricants

Show details
Ninol CAA

Personal Care

Show details
Ninol GR

Pharmaceuticals

Show details
Ninol L-9
Show details
Ninol M10

Personal Care

Show details
Nitrocell SS 5-6

Adhesives/Sealants/Elastomers, Paint and Coatings

Show details
Nitrocellulose Rs 120 Sec.

Adhesives/Sealants/Elastomers, Paint and Coatings

Show details
Nitrocellulose 1/32

Paints and Coatings

Show details
Nitrocellulose 1/32 35% Sol. in Mek

Printing Solvents

Show details
Nitrocellulose CPS 18-25

Paint and Coatings

Show details
Nitrocellulose Rs 1/2 Sec.1

Adhesives/Sealants/Elastomers, Paint and Coatings, Personal Care

Show details
Nitrocellulose Rs 1/4 Sec.

Paint and Coatings

Show details
Nitrocellulose Rs 15-20 Sec.

Paint and Coatings

Show details
Nitrocellulose Rs 30-35 Second Cps

Paints and Coatings

Show details
Nitrocellulose Rs 30-40 Sec.

Adhesives/Sealants/Elastomers, Paint and Coatings

Show details
Nitrocellulose Rs 5/6 Sec.

Adhesives/Sealants/Elastomers, Paint and Coatings

Show details
Nitrocellulose RS 5/6 Sec.

Adhesives/Sealants/Elastomers, Paint and Coatings

Show details
Nitrocellulose Rs 60-80 Sec.

Paint and Coatings

Show details
Nmp Value Grade

Adhesives/Sealants/Elastomers,Construction,H I & I,Ink,Lubricants,Metal Fabricators,Paints and Coatings,Plastics,Printing Solvents

Show details
Nonyl Phenol

Adhesives/Sealants/Elastomers,Construction,Paints and Coatings

Show details
Nonyl Phenol Decoupage Grade

Construction,Paints and Coatings

Show details
Norac Mathe Sodium Stearate

H I & I

Show details
Norac Coad 10 Calcium Stearate

Construction,Ink,Plastics

Show details
Norac Coad 23 Zinc Stearate

Paints and Coatings

Show details
Norac Coad 23Vg Zinc Stearate
Show details
Norac Coad 25 Zinc Stearate

Paints and Coatings

Show details
Norac Coad 40 Magnesium Stearate

Adhesives/Sealants/Elastomers

Show details
Norac Coad Zinc Stearate Ha

H I & I,Paints and Coatings

Show details
Oleic Acid - FG Kosher

Adhesives/Sealants/Elastomers,H I & I,Lubricants

Show details
Oleic Acid Double Distilled

H I & I, Ink, Plastics

Show details
Oleic Acid Single Distilled

Adhesives/Sealants/Elastomers, H I & I, Ink, Lubricants, Metal Fabricators, Paint and Coatings, Plastics, Printing Solvents

Show details
Omni

Construction

Show details
Onyxide 200 Preservative

Lubricants

Show details
Optiblanc NL

H I & I

Show details
Optiblanc SX

H I & I

Show details
Oxalic Acid

H I & I

Show details
Oxidan DCN/WP

There's no arguing the effectiveness of hypochlorite bleach. Getting a desirable shelf stable version of it incorporated into your product is another question. 3V offers a number of variants of the proven isocyanurate chemistry to deliver a range of solutions best for your product. The ultra stable Oxidan DCN is offered in powder and granulated form and finds its way into a diverse number of applications. Powder and granulated versions of isocyanuric acid are also part of the 3V lineup which have proven useful in abrasive cleaners.

Show details
Oxidan DCN/WSG

H I & I

Show details
Oxidan TCA/P
Show details
Oxidan TCA/SG
Show details
PA-149

Paints and Coatings

Show details
Palm Oil

Paint and Coatings

Show details
Palm Oil
Show details
PALMSTAR NAV PC

H I & I

Show details
Paratoluenesulfonic Acid

Paint and Coatings, Printing Solvents

Show details
PC049

Personal Care

Show details
PCBTF (Oxsol 100 Equiv)

Construction, H I & I, Metal Fabricators, Paint and Coatings

Show details
PE 138-D470

Paints and Coatings,

Show details
Peanut Oil #350

Food

Show details
Peracetic Acid 35%

Pharmaceuticals

Show details
Perchloroethylene

Electric, H I & I, Metal Fabricators, Paint and Coatings, Pharmaceutical, Plastics,

Show details
Phenol 100%

Construction, H I & I

Show details
Phenol 90%

Construction, H I & I

Show details
Phosphoric Acid 75% Food Grade
Show details
Phosphoric Acid 75% tech

Adhesives/Sealants/Elastomers, H I & I, Ink, Lubricants, Metal Fabricators, Paint and Coatings, Pharmaceutical, Printing Solvents, Water Treatment

Show details
Phosphoric Acid 85%

H I & I, Ink, Paint and Coatings, Printing Solvents,

Show details
Phosphoric Acid 85% Food Grade

Adhesives/Sealants/Elastomers, H I & I, Ink, Lubricants, Metal Fabricators, Paint and Coatings, Pharmaceutical, Printing Solvents, Water Treatment

Show details
phthalic anhydride flake

Paints and Coatings

Show details
Pilot EM-99
Show details
Pilot PTSA-65
Show details
Pilot PTSA-99
Show details
Pilot SXS-40

Adhesives/Sealants/Elastomers,Construction,H I & I,Ink,Lubricants,Metal Fabricators,Paints and Coatings,Plastics

Show details
Pilot SXS-96 (Powder)

H I & I,Paints and Coatings

Show details
Pine Oil 85%

Adhesives/Sealants/Elastomers, Construction, Dry Cleaning Chemicals, H I & I, Food, Lubricants, Paint and Coatings, Plating, Printing Solvents, , Tanneries & Leather

Show details
Plantapon 611 L UP

H I & I

Show details
Plantatex HCC

Provides Fabric Rejuvenation.

Show details
Plantatex LLE

Plantatex® LLE is a viscous composite based on nonionic surfactants and lipid layer enhancers that is used as a laundry additive for developing mild, sensitive fabric care products. Also, Lipid Layer Enhancer for Skin Care.

Show details
Plurafac CS 10

H I & I

Show details
Plurafac D 25
Show details
Plurafac FT LF 400
Show details
Plurafac LF 120

Low foaming surfactant. Has a cleaning and synergy with Dehypon® LS 36, which can lower the foam behavior as well.

Show details
Plurafac LF 221

Paint and Coatings

Show details
Plurafac LF 224
Show details
Plurafac LF 303

Is a low foaming nonionic surfactant. It consists of alkoxylated, predominantly unbranched fatty alcohols, and contains higher alkene oxides alongside ethylene oxide. This product has a viscosity of approximately 350 mPa·s at 23°C.

Show details
Plurafac LF 400

H I & I

Show details
Plurafac LF 403

H I & I

Show details
Plurafac LF 431

Is a low foaming nonionic surfactant. It consists of alkoxylated, predominantly unbranched fatty alcohols, and contains higher alkene oxides alongside ethylene oxide. This product has a viscosity of approximately 45 mPa·s at 23°C.

Show details
Plurafac LF 500

Is a low foaming nonionic surfactant. It consists of alkoxylated, predominantly unbranched fatty alcohols, and contains higher alkene oxides alongside ethylene oxide. This product has a viscosity of approximately 65 mPa·s at 23°C.

Show details
Plurafac LF 900

Provides excellent foam control and good wetting.

Show details
Plurafac RA 300

Lubricants

Show details
Plurafac RCS 43
Show details
Plurafac S305-LF

H I & I

Show details
Plurafac S405-LF

H I & I,Lubricants

Show details
Plurafac S505-LF
Show details
Plurafac SL-62

H I & I,Paints and Coatings

Show details
Plurafac SLF-180

H I & I,Paints and Coatings

Show details
Plurfac LF 220
Show details
Pluriol E 1000 LS

Ink,Paints and Coatings

Show details
Pluriol E 1450 Prill
Show details
Pluriol E 1450N NF

Polyethylene glycols (PEGs) conforming to the current NF monograph

Show details
Pluriol E 200 LS

Lubricants,Personal Care,Pharmaceuticals

Show details
Pluriol E 300

H I & I,Paints and Coatings,Printing Solvents

Show details
Pluriol E 300 NF

Paint and Coatings

Show details
Pluriol E 3350 Flake

HI&I,

Show details
Pluriol E 3350 NF Prill
Show details
Pluriol E 4000 Prill

HI&I,

Show details
Pluriol E 400LS

Adhesives/Sealants/Elastomers,Ink,Lubricants,Paints and Coatings,Personal Care

Show details
Pluriol E 600 LS

Polyethylene Glycols

Show details
Pluriol E 8000 FL

H I & I

Show details
Pluriol E 8000 Prill

Ink,Printing Solvents

Show details
Pluriol V 10

Lubricants

Show details
Pluriol WS 5100

H I & I,Lubricants

Show details
Pluriol WSB
Show details
Pluroinc P 84
Show details
Pluronic 10R5

Lubricants

Show details
Pluronic 17R2

H I & I,Lubricants

Show details
Pluronic 17R4

Lubricants

Show details
Pluronic 25R2

H I & I, Lubricants

Show details
Pluronic 25R4

H I & I, Lubricants

Show details
Pluronic 31R1

Lubricants,Printing Solvents

Show details
Pluronic F 108 Prill

Is a synthetic copolymer of ethylene oxide and propylene oxide with an average molecular weight 14600. Considered for it's general functionality as a surfactant, emulsifier, solubilizer and stabilizer in preparations where the quality of poloxamer as prescribed in the current NF may be required.

Show details
Pluronic F 68 Prill

Adhesives/Sealants/Elastomers,H I & I

Show details
Pluronic F 77 Prill

Plastics

Show details
Pluronic F 87 Prill

Paints and Coatings

Show details
Pluronic F 88 Prill

Pluronic® F88 is a difunctional block copolymer surfactant terminating in primary hydroxyl groups. A nonionic surfactant that is 100% active and relatively nontoxic. 

Show details
Pluronic F 98 Prill Surf

Paints and Coatings,Pharmaceuticals

Show details
Pluronic F88 Pastille
Show details
Pluronic F98 Pastille
Show details
Pluronic FT L 61
Show details
Pluronic L 10
Show details
Pluronic L 101

Paints and Coatings,Plastics

Show details
Pluronic L 121
Show details
Pluronic L 31
Show details
Pluronic L 35

Adhesives/Sealants/Elastomers,Ink

Show details
Pluronic L 43

H I & I,Printing Solvents

Show details
Pluronic L 44 INH

Is a difunctional block copolymer surfactant terminating in primary hydroxyl groups. A nonionic surfactant that is 100% active and relatively nontoxic. This product is inhibited with 100 ppm DL-alpha-Tocopherol.

Show details
Pluronic L 61

H I & I, Paint and Coatings, Printing Solvents

Show details
Pluronic L 62

Adhesives/Sealants/Elastomers,Agriculture Supply,H I & I,Water Treatment

Show details
Pluronic L 62 LF

H I & I

Show details
Pluronic L 64

Agriculture Supply,H I & I,Ink,Lubricants,Paints and Coatings

Show details
Pluronic L 81

Lubricants

Show details
Pluronic L 92

Printing Solvents

Show details
Pluronic N 3

Suitable for low temperature commercial dishwashing machines. Provides excellent defoaming and wetting. Has very good synergy with Plurafac SLF 180, specially when used as a rinse aid in a low temperature dishwashing machines. Final surfactant choice is formulation dependent (food service and kitchen hygiene). Final surfactant choice will be formulation dependent as well as temperature of cleaning process (food and beverage processing).

Show details
Pluronic P 103

Pluronic® P103 is a difunctional block copolymer surfactant terminating in primary hydroxyl groups. A nonionic surfactant that is 100% active and relatively nontoxic.

Show details
Pluronic P 123

Pluronic P123 is a symmetric triblock copolymer comprising poly(ethylene oxide) (PEO) and poly(propylene oxide) (PPO) in an alternating linear fashion, PEO-PPO-PEO. The unique characteristic of PPO block, which is hydrophobic at temperatures above 288 K and is soluble in water at temperatures below 288 K, leads to the formation of micelle consisting of PEO-PPO-PEO triblock copolymers.

Show details
Pluronic P 65

A difunctional block copolymer surfactant terminating in primary hydroxyl groups. A nonionic surfactant that is 100% active and relatively nontoxic.

Show details
Pluronic P104

Agriculture Supply

Show details
Pluronic P105

Plastics

Show details
PM 800

fast cure

Show details
PM 800-81

fast cure

Show details
PM 80040SEC

fast cure

Show details
PM 800WR (V2)

fast cure

Show details
Polyether Amine D230

Paints and Coatings,

Show details
Polyether Amine T403

Paints and Coatings

Show details
Polygel CA
Show details
Polygel CA - Reg
Show details
Polygel CH
Show details
Polygel CS

H I & I

Show details
Polygel DL
Show details
Polygel DR
Show details
Polygel DV

Polygel® DV is a synthetic polymer well known and widely used in industry as a thickener and suspending agent because of its safety and versatility. Polygel® DV dispersions are characterized by high viscosity. Therefore it is very suitable for formulating gels as well as for stabilizing emulsions.

Show details
Polygel HG

H I & I, Lubricants, Personal Care,

Show details
Polygel K100
Show details
Polygel K200

Polygel K200 is recommended for higher optical clarity of the finished product. Use: toilet cleaners, diluted fabric softeners, descalers (pH<1,5), concentrated fabric softeners. 

Show details
Polygel W301

Polygel® W301 is an anionic acrylic copolymer emulsion in an easy-to-use liquid form. Polygel® W301 functions as an associative thickener, emulsion stabilizer and suspending agent. It is compatible with anionic, nonionic, and amphoteric surfactant systems. 

Show details
Polymeric MDI

Paints and Coatings

Show details
Polyol 226 Bbp

Paints and Coatings

Show details
POLYPRAY LDA

H I & I

Show details
Polypray STPP 195 TG GR

HI&I, Pulp & paper

Show details
Polystep B-1

Agriculture Supply

Show details
Polystep B-29

H I & I

Show details
Polystep B-5
Show details
Polystep OP-9 PE

Paints and Coatings,

Show details
Pomegranate Butter Organic

Personal Care,

Show details
Potassium Carbonate

H I & I

Show details
Potassium Carbonate 47%

Agricultural Supply,

Show details
Potassium Citrate Granular

food, pharma, HI&I

Show details
Potassium Cocoate/Cycloryl Coso 40

H I & I

Show details
Potassium Sorbate Gran

Food/Flavors/Fragrances,Personal Care

Show details
Potassium Tripolyphosphate Gran.(KTPP)

Construction, H I & I, Paint and Coatings

Show details
PPG 1000

H I & I

Show details
PPG 2000

H I & I,Ink

Show details
Ppg 4000

Construction

Show details
PPG- 425

Paints and Coatings

Show details
Primary Amyl Acetate

Food, H I & I, Plastics, Water Treatment

Show details
Propargyl alcohol highly conc.

Adhesives/Sealants/Elastomers, Lubricants, Paint and Coatings, Pharmaceutical, Plastics, Printing Solvents

Show details
Propionic acid pure

Adhesives/Sealants/Elastomers, Lubricants, Paint and Coatings, Pharmaceutical, Plastics, Printing Solvents

Show details
Propyl Paraben

H I & I, Agriculture Supply, Personal Care, Ink

Show details
Propylamine

Adhesives/Sealants/Elastomers, Lubricants, Paint and Coatings, Pharmaceutical, Plastics, Printing Solvents

Show details
Propylene carbonate

Adhesives/Sealants/Elastomers, Lubricants, Paint and Coatings, Pharmaceutical, Plastics, Printing Solvents

Show details
Propylene Glycol

Adhesives/Sealants/Elastomers, Agriculture Supply, Construction, Food, H I & I, Ink, Lubricants, Metal Fabricators, Paint and Coatings, Plastics, Plating, Printing Solvents, Water Treatment

Show details
Propylene Glycol 45% Inhibited

H I & I

Show details
Propylene Glycol USP-K

Agriculture Supply, Food, H I & I, Lubricants, Paint and Coatings, Personal Care, Pharmaceutical, Water Treatment

Show details
Pyrrolidine Pure
Show details
R-4370

Paints and Coatings

Show details
R2358

H I & I

Show details
R2675-D470
Show details
R4100

Adhesives/Sealants/Elastomers,Paints and Coatings

Show details
R4188

Paints and Coatings,

Show details
R4242
Show details
R4565

Paints and Coatings

Show details
R4584
Show details
R464

H I & I

Show details
R5129

Paints and Coatings

Show details
R5134

Construction

Show details
R5138

H I & I

Show details
R5181

H I & I,Paints and Coatings

Show details
R5191

Paints and Coatings

Show details
R5809-R470

Paints and Coatings

Show details
R5855-F470

Paints and Coatings

Show details
R5861 Acrylic Polymer Composition

Paints and Coatings

Show details
R5865

Paints and Coatings,

Show details
R6010-T2350

Paints and Coatings

Show details
R6070-F470

Paints and Coatings

Show details
RAPIDGEL EZ-1

Personal Care, H I & I,

Show details
Rocktherm

Lubricants

Show details
Rosin Soap
Show details
RTV 609

Plastics

Show details
RTV 615A (Part 1 of 2 kit)

CASE

Show details
RTV 615B (Part 2 of 2 kit)

CASE

Show details
RX 55

CASE

Show details
S-111
Show details
S-8
Show details
S-Maz 60K

Food/Flavors/Fragrances,Personal Care

Show details
S-Maz 65K
Show details
S-Maz 80K

Adhesives/Sealants/Elastomers,Food/Flavors/Fragrances,H I & I

Show details
SAA-100 (Sold 50 Per Pallet)

Ink,Paints and Coatings

Show details
SAG 10

Lubricants, Personal Care

Show details
SAG 100

Ink

Show details
SAG 1000

Construction, H I & I, Paint and Coatings, Personal Care, Water Treatment

Show details
SAG 1529

Construction, H I & I, Paint and Coatings, Personal Care, Water Treatment

Show details
SAG 2001

Construction, H I & I, Paint and Coatings, Personal Care, Water Treatment

Show details
SAG 30

Adhesives/Sealants/Elastomers

Show details
SAG 47

Lubricants

Show details
SAG 471

Construction, H I & I, Paint and Coatings, Personal Care, Water Treatment

Show details
Sag 4865

Construction, H I & I, Paint and Coatings, Personal Care, Water Treatment

Show details
SAG 5693

Pharmaceutical

Show details
Sag 710

Construction, H I & I, Paint and Coatings, Personal Care, Water Treatment

Show details
Sag 7133

Construction, H I & I, Paint and Coatings, Personal Care, Water Treatment

Show details
Sag 720

Construction, H I & I, Paint and Coatings, Personal Care, Water Treatment

Show details
Sag 730

Construction, H I & I, Paint and Coatings, Personal Care, Water Treatment

Show details
Sag 770

Agriculture Supply

Show details
SAGTEX DSA

that offers excellent foam control as well as excellent compatibility in a variety of in a variety of surfactant concentrates and foaming systems.

Show details
SAGTEX JSA

Construction, H I & I, Paint and Coatings, Personal Care, Water Treatment

Show details
SagTex* PhD

silicone antifoam features rapid foam knockdown, and can provide superior foam control at both ambient and elevated temperatures

Show details
Saph CR

H I & I

Show details
SapH HCR

H I & I

Show details
SapH WT
Show details
SDA 23A 190

Food/Flavors/Fragrances, Personal Care

Show details
SDA 2B 200

Food/Flavors/Fragrances, Personal Care

Show details
SDA 2B-3 200

Food/Flavors/Fragrances, Personal Care

Show details
SDA 35A 190

Food/Flavors/Fragrances, Personal Care

Show details
SDA 35A 200

Food/Flavors/Fragrances, Personal Care

Show details
SDA 36 190

Food/Flavors/Fragrances, Personal Care

Show details
SDA 38B 200

Food/Flavors/Fragrances, Personal Care

Show details
SDA 38B-190

Food/Flavors/Fragrances, Personal Care

Show details
SDA 39C 190

Food/Flavors/Fragrances, Personal Care

Show details
SDA 39C 200

Food/Flavors/Fragrances, Personal Care

Show details
SDA 3A 190

Food/Flavors/Fragrances, Personal Care

Show details
SDA 3A 200

Food/Flavors/Fragrances, Personal Care

Show details
SDA 3C 190

Food/Flavors/Fragrances, Personal Care

Show details
SDA 3C 200

Food/Flavors/Fragrances, Personal Care

Show details
SDA 40-B 190 Proof

Food/Flavors/Fragrances, Personal Care

Show details
SDA 40B 200

Food/Flavors/Fragrances, Personal Care

Show details
SDA 40C 190

Food/Flavors/Fragrances, Personal Care

Show details
SDA 40C 200

Food/Flavors/Fragrances, Personal Care

Show details
Secondary Butyl Alcohol

Adhesives/Sealants/Elastomers, H I & I, Paint and Coatings

Show details
Sericron 4M

Construction,Paints and Coatings

Show details
SF 1023

Adhesives/Sealants/Elastomers, Paints and Coatings

Show details
SF 1147

Personal Care

Show details
SF 1154

CASE, Electric

Show details
SF 1173 (D4)

Adhesives/Sealants/Elastomers,Food/Flavors/Fragrances,Paints and Coatings

Show details
SF 1188A

H I & I,Personal Care

Show details
SF 1202 (D5)

Construction,Food/Flavors/Fragrances,H I & I,Paints and Coatings,Personal Care

Show details
SF 1204

CASE

Show details
SF 1214

Personal Care

Show details
SF 1256
Show details
SF 1258
Show details
SF 1550

CASE, Electric, H I & I, Personal Care, Pharmaceutical

Show details
SF 1706

H I & I, Lubricants, Plastics

Show details
SF 18-350

Food, Lubricants, Pharmaceutical, Printing Solvents

Show details
SF 69

H I & I, Ink, Paints and Coatings

Show details
SF 8843

H I & I,Paints and Coatings

Show details
SF 97-50

CASE, Construction, Electric, Ink, Plastics

Show details
SF1550

a 1 Part , Silicone, Non-oily emollience, Liquid used to Silicone fluid

Show details
SF1642

Personal Care

Show details
SF1705

Water repellent & Hand feel modifier (Film-forming)

Show details
SF1708

a clear, non-reactive amodimethicone. This product's physical and chemical properties have been optimized to deliver maximum conditioning benefits for damaged hair.

Show details
SF99

clear silicone sealant

Show details
SFE839

acts as an efficient thickener and detackifier. It is an elastomer dispersion. Offers smooth, silky and luxurious feel. Possesses non-greasy and hydrophobic. Provides elastic modulus stability with temperature

Show details
SFR100

High viscosity silicone containing a combination of a linear silicone fluid, and a silicone resin which is soluble in the fluid. Improves impact strength even at low temperatures. Excellent electricals (non-conductive or excellent electrical insulation properties).

Show details
SILBLOCK WMS-

an aqueous emulsion based upon silane technology, is an excellent candidate to consider for outstanding water resistance as an admixture and/or penetrating sealer.

Show details
SILBLOCK-F

Polysiloxane Emulsion by Momentive Performance Materials is a low VOC, durable, water-borne, solvent-free polysiloxane. Acts as a masonry water repellent. Provides improved color retention and reduced chalking after weathering. Designed for primers, water-borne exterior and interior architectural paints.

Show details
SILBREAK 320

Adhesives/Sealants/Elastomers

Show details
SILBREAK 321

silicone demulsifier is soluble in water at temperatures below 40°C. It is recommended that a 5-8 weight % solution

Show details
SILBREAK 600

silicone demulsifier and antifoam is based on a modified polydimethylsiloxane that combines hydrophilic and oleophilic characteristics with high surface affinity to produce remarkable interfacial activity, resulting in efficient foam control. It can help to clean up water at treatment levels as low as 2%.

Show details
SILBREAK 743

demulsifier, in particular, are CEFAS-registered with a Gold Standard and No Substitution Warning. Silbreak antifoam and demulsifier products may be considered for use in a wide variety of oil-and-gas-industry applications, including: Foam control in gas-oil separators

Show details
Silforce 4191A

Adhesives/Sealants/Elastomers,Lubricants

Show details
Silforce SS 4192C

Adhesives/Sealants/Elastomers

Show details
Silforce SS 4259C

Adhesives/Sealants/Elastomers

Show details
Silgrip PSA 595

Paints & Coatings, adhesives

Show details
Silgrip Psa 6573A

Ink

Show details